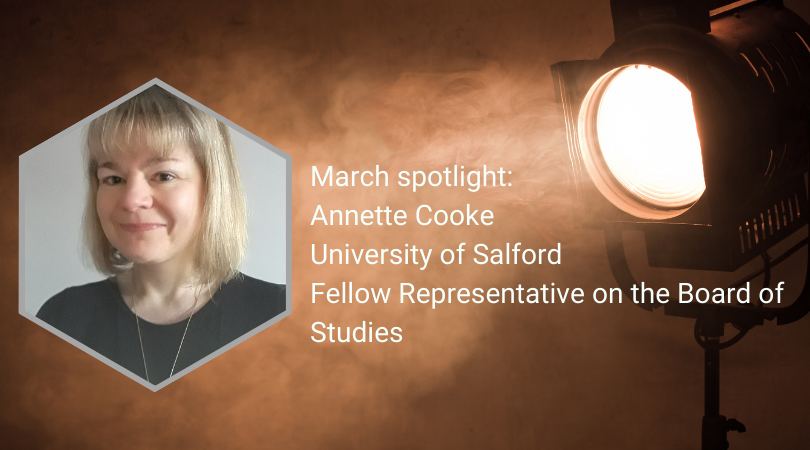 The March member spotlight is on Annette Cooke from the University of Salford. Annette is a Fellow Representative on the Board of Studies for the AUA's PgCert programme.
Why do you do it?
I've been an AUA member for many years and more recently achieved Fellowship status and have a keen interest in quality assurance/enhancement, academic governance and the student experience. When a call came out for expressions of interest to join the Board of Studies, this was a great opportunity for me. The call for new members also came during lockdown when I was thinking about different ways to engage with the wider HE sector at a time when networking opportunities were limited. I also saw this as a way to give something back as the HE sector, and the AUA, have provided me with much help and support during my career.
What has been the best bit so far?
I've attended two meetings so far and what has become very clear from student feedback is the dedication of the staff who deliver and support the PG Cert and the value that the programme offers participants. The student voice during meetings has been brilliant to hear. I've had the opportunity to meet new colleagues up and down the country (albeit virtually at the minute) and to see how the quality assurance processes which govern the PG Cert operate. It really helps you to reflect on your own processes.
Would you recommend the role?
A definite yes! If you are curious and willing to offer opinions on the future direction of the PG Cert, it's a great opportunity for personal development, working with others and to give something back.