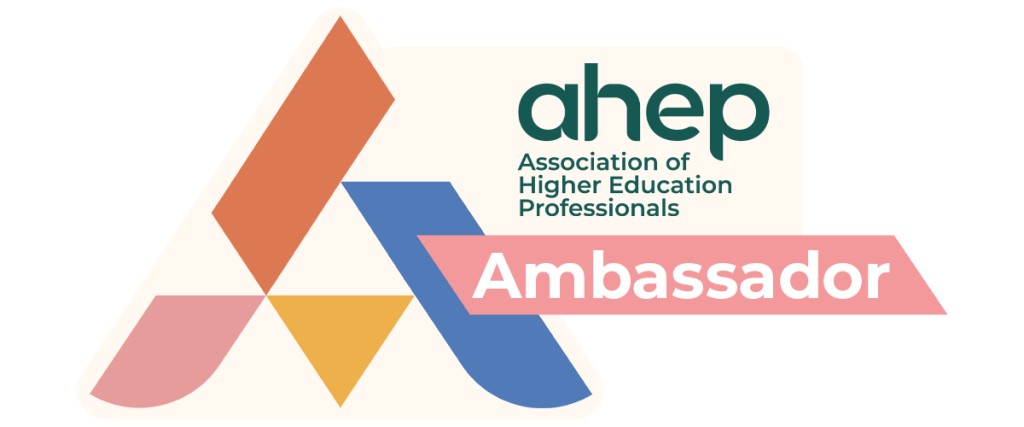 Ambassadors represent us at their institutions and organisations; raising awareness of AHEP, recruiting new members, motivating current members to actively participate in our activities and their professional development and communicating local ideas to the AHEP team to keep us in touch with you and your needs.
The benefits of becoming an Ambassador:
Ambassadors play an important and fundamental part in maintaining and developing the Association and its activities. There are fantastic personal and professional development opportunities available to our ambassadors: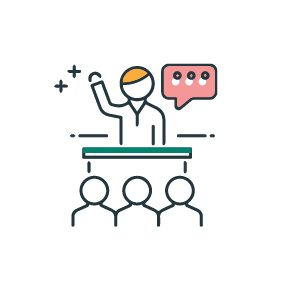 Gain experience and skills beyond your own role and institution
Enhance your professional profile within and outside your institution
Gain and facilitate substantial networking opportunities
Pursue your own interests in specific areas of HE policy and practice and develop your knowledge of the sector
Engage with and influence policy and practice in AHEP
Utilise the leadership skills gained from this role to apply for enhanced status of AHEP
You will receive a unique AHEP Ambassador digital badge
How will you be supported?
The AHEP office is your dedicated contact point for support and queries.
We will also send you regular updates via email on AHEP activity so that you are in the know about any developments and changes before it is announced to the wider membership.
You will be continuously provided with the latest marketing collateral, updates, and information, to support you being effective in your role.
You will also be added to our Ambassador discussion list on Microsoft Teams, where you can communicate with your fellow Ambassadors to collaborate and share best practice. A guide to hosting networking sessions and events will be provided in addition to this to support your activities at your institution.
Interested in becoming an Ambassador?
To express your interest in becoming an AHEP Ambassador at your institution, please fill in the below form and someone from the team will be in touch with you: