The AHEP Board of Trustees
We're governed by a constitution and a Board of Trustees who are responsible for leading and executing our overall vision and direction adopted by the Association at our Annual General Meetings. All funds of the AHEP are used to improve and enhance the profession and the individuals working within it.
The AHEP is a charitable incorporated organisation (CIO), registered in England and Wales (1179422). AHEP Enterprises Ltd is AHEP's subsidiary trading company, and is the accounting body for many of the trading activities undertaken by AHEP. AHEP Enterprises Ltd is registered in England and Wales (07814323).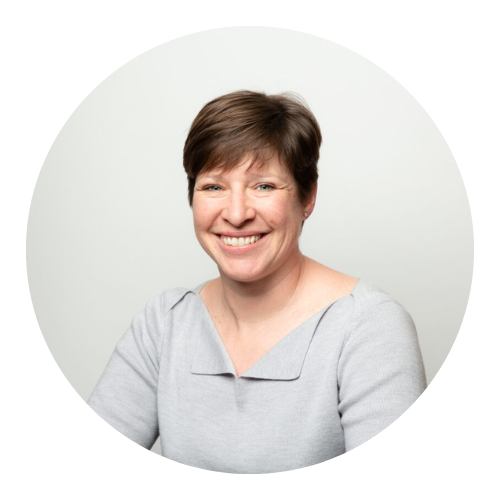 AHEP Chair | Thea Gibbs MAHEP – Director of Operations, University College London
Thea Gibbs is Director of Operations at the Faculty of Laws, UCL, leading Faculty operations as well as supporting institutional initiatives. Prior to her current role, Thea was Director of Operations of a large research centre at Coventry University, and helped build the Centre for Trust, Peace and Social Relations from scratch into a thriving, successful operation. Thea has over 20 years' HE sector experience in strategic and operational management roles in settings including student services, academic departments and strategic programmes. Before developing her career in university administration, Thea worked in the commercial sector. With a professional background in information management, Thea worked as a Law Librarian in a City law firm and as a Business Researcher in a large venture capital firm. She has recently completed a PhD which examined the work relationships of university professional services staff and how these influence the quality of services they provide.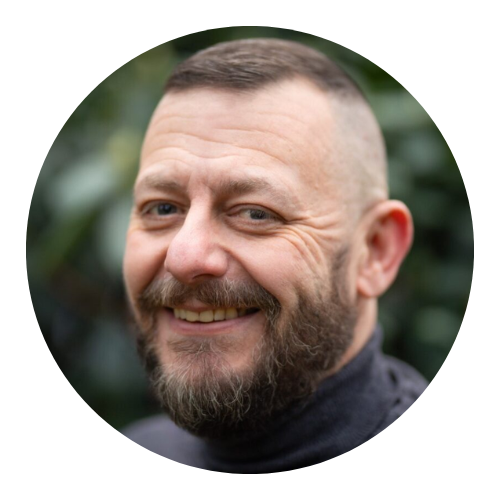 AHEP Vice-Chair | Mike Mercer FAHEP – Director of Students and Registrar , Liverpool Institute for the Performing Arts
Mike has worked in Higher Education for almost thirty years, following a career in the Royal Navy. He is currently the Director of Students and Registrar at the Liverpool Institute for the Performing Arts, having previously been the Deputy Academic Registrar at UCLAN and the Head of Student Services Delivery at the University of Manchester, where he worked for 18 years. Mike is currently leading LIPA through the degree awarding powers process at his Institute.
Mike strives to develop and enable the people that work for him to deliver their best and encourages all his team to connect through AHEP. A passionate campaigner for equality Mike fills his spare time looking after his three elderly rescue dogs!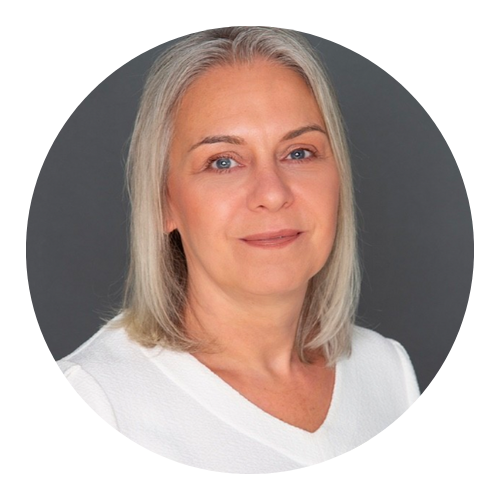 Trustee | Vikki Goddard FAHEP – Independent Consultant, Vikki Goddard Consulting
Vikki Goddard became an independent consultant for the sector recently, having worked in Higher Education for almost thirty years, including as a Registrar and Chief Operating Officer, Director of Strategic Planning, and Director of Faculty Operations. Her last role was as Director of Operations for the Faculty of Biology, Medicine and Health at the University of Manchester, having previously held the same role in the Faculty of Humanities. She was responsible for the provision and performance of all Professional Services in the Faculties. Her previous roles include Registrar and COO at the University of Salford, and Director of Planning at the University of Liverpool. She is passionate about enabling people to achieve their potential, and has a particular commitment to Equality, Diversity and Inclusion.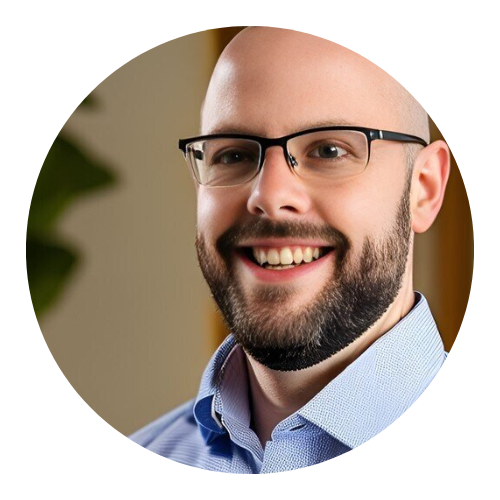 Trustee | Jonathan Dempsey MAHEP – Assistant Registrar, New College of Humanities, University of Bath
Jonathan has worked in HE for nearly 20 years across a variety of areas, from student support to registry, volunteering to accommodation managing. Using these generalist skills he has ventured into consultancy work most recently working with Buckinghamshire New University reviewing their student policies such as safeguarding and Prevent. Jonathan is passionate about the staff and student experience focussing on social justice and equity, This work is carried on not only in his professional life but also academic as he pursues a professional doctorate at the University of Bath in Higher Education Management where his focus is on the impact of extenuating circumstances on student outcomes.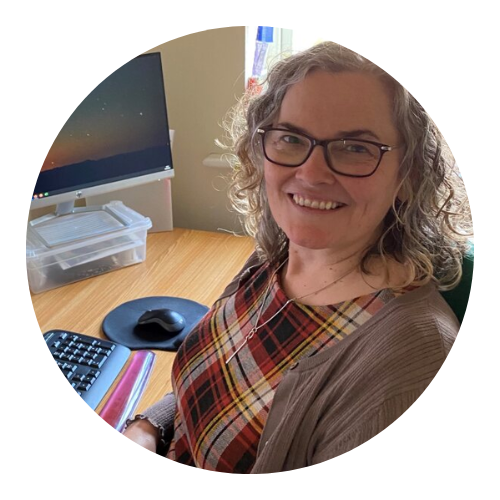 Trustee | Loretta Gibson FAHEP – Director of Administration, University of Bath
Loretta is a highly skilled and experienced university manager with twenty years of experience within the UK and Australian higher education institutions, including – University of Melbourne, the University of Glasgow, the University of Birmingham and the University of Bath.
Loretta's unique management career is underpinned by a background in science that includes fifteen years of medical research laboratory experience. She has outstanding networking skills and actively maintain a thriving international network of connections in higher education, health and research. She holds a Graduate Certificate in University Management (University of Melbourne), a degree in Applied Science (RMIT), and is a Fellow of the AHEP. In addition to her Board role, she is a mentor within the AHEP PGCert programme, and has represented the AHEP internationally at AACRAO 2022.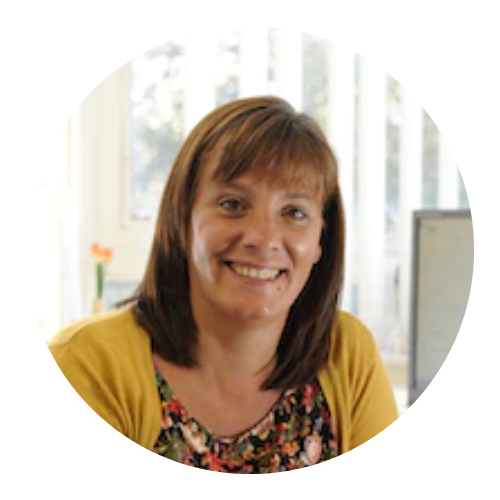 Trustee | Ruth Coomber FAHEP – Division Manager, Division of Population Medicine, School of Medicine Cardiff University
Ruth has worked in Higher Education for 20 years and is currently the Centre Manager in the Medical School at Cardiff University. Ruth has been a member of the AHEP since 2013 where she started the Postgraduate Certificate for Higher Education, Leadership and Management. Ruth graduated from the PGCert in 2015 and since that time has actively championed the development of the AHEP behaviours and values at institutional level. Since that time, Ruth has completed the PGDip and MSc in Higher Education Leadership and Management researching on the perceived barriers to staff development that hinder the engagement of professional staff in continuing professional development programmes. Ruth continues her involvement in the PGCert and has been appointed as Delivery Partner.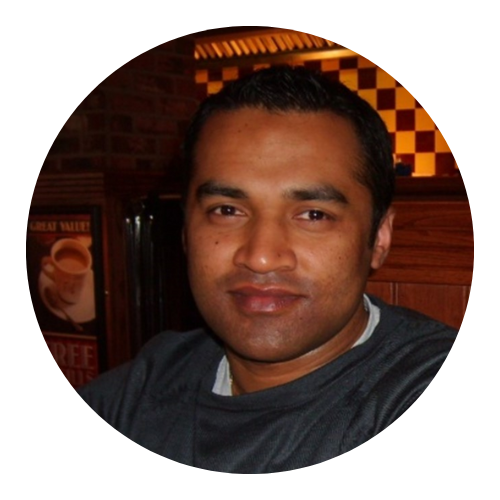 Trustee | Sol Miah AMAHEP – Senior Clerk (HR & Events Administration), University of Cambridge
Sol Miah is currently managing multiple ERC Grants and has been responsible for HR and Events administration at the University of Cambridge. He had served on their Wellbeing and Equality & Inclusivity Committees. Sol has contributed to organising wellbeing events, established Wellbeing Advocates to support staff, achieved the Athena Swan Gold Award, adopted the Race Equality Charter, promoted the LGBTQ and BAME Societies and Networks. Sol has more than ten years of experience as a Further Education College Governor, where he gained his first taste of HE Leadership and Governance. During his time as a College Governor, he learned about strategic development, governance, finance, HR, auditing, risk management, pension schemes, quality and curriculum standards for students, implemented safeguarding and EDI policies and capital projects. Sol was a member of the Association of Colleges working groups that created the Diversity in Leadership and Governance Frameworks.
Sol successfully completed the High Impact Leadership course at the University of Cambridge Institute for Sustainability Leadership. He has gained degrees in BA Financial Services and an MSc Occupational Psychology. He is a Fellow of the Chartered Management Institute. Due to Sol's extensive experience in education and HR, he will strive to achieve the best learning experience for staff and students.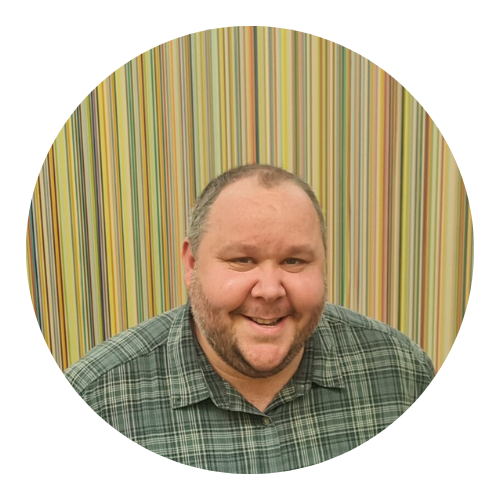 Trustee | Oliver Cooper FAHEP – Head of Administration, University of Warwick
Oliver is Head of Administration for the Mathematics Institute at the University of Warwick, responsible for research administration, teaching & learning and operations as well as strategic and financial planning. Prior to this Oliver was the Head of Strategic Projects & Administration for the Campus & Commercial Group (CCSG) at Warwick, with oversight of strategy, change management, business administration, compliance and governance across the group. Following on from the AHEP's PG Cert, Oliver has completed his MSc. in Higher Education Administration, Management & Leadership from Nottingham Business School. Oliver has worked in HE for over 10 years and been a member of AHEP since 2013.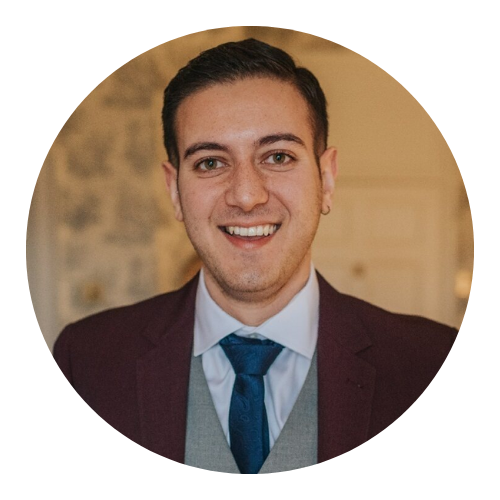 Trustee | Josh Gulrajani FAHEP – Aston University, Birmingham
Josh Gulrajani is Director of Planning, Performance, and Student Statutory Returns at Aston University. Responsible for the strategic and operational planning and the coordination of approximately £200m of resources annually, Josh leads the various strands of the integrated planning process, and is currently driving the embedding of performance monitoring to the University's business processes. He is also accountable for the University's obligations to the Designated Data Body, Jisc, and oversees all student statutory and external reporting for Aston University.
Previously Head of Data and Planning at Bath Spa, he has considerable experience across strategic planning, data and insights, and performance monitoring in higher education.
Josh was Deputy Chair of the TEF Subject Pilot from 2017-19, was involved in the QAA Strategic Advisory Committee, sat on the Augar Review User Reference Group, and has been a Quality and Standards and Degree Awarding Powers Reviewer since 2019. He speaks extensively on the use of data in higher education for the enhancement of teaching, learning, and the student experience.
He holds a law degree from the University of Essex, and completed the AUA PgCert in HE Administration, Management and Leadership in 2019. He is the HE Governor for Warwickshire College Group, one of the largest FE providers in the country, Vice Chair of South Bank Students' Union, and a Trustee of the Association of HE Professionals (formerly Association of University Administrators).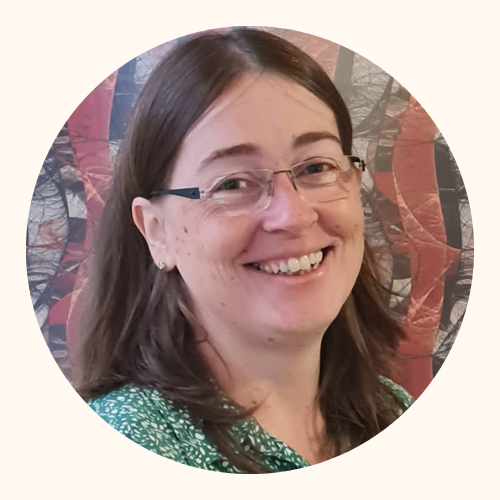 Treasurer | Lucy Hayward MAHEP – Finance Manager Warwick Mathematics Institute, University of Warwick
Lucy is Finance Manager at the University of Warwick in the Mathematics Institute and has worked at the University since Oct 2020. She is a CIMA qualified accountant with 25 years experience and prior to working at the University, was a Financial Controller in Industry.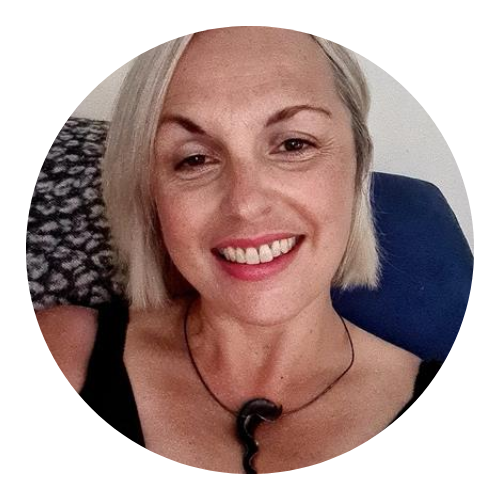 Trustee Chair of Board of Studies Link Trustee: Networks and Membership | Hayley Burns MAHEP – Deputy Dean, University of South Wales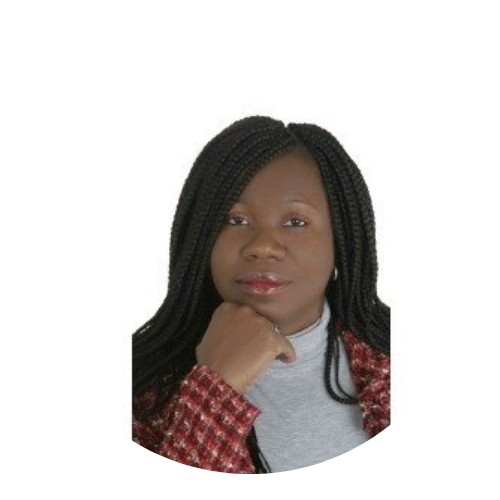 Trustee | Valarie Williams-Foy – Senior Organisational Development Consultant, Imperial College London
Valarie Williams-Foy is Senior Organisational Development Consultant at Imperial College London. She is responsible for the planning, development, and implementation of initiatives that build Imperial's culture, improve leadership effectiveness, connectivity and the employee experience.
Valarie works collaboratively with leadership and staff across the organisation to foster a learning environment that ensures high-quality, evidence-based practice. She also leads Imperial College's Internal Coaching Academy, Heads of Department Leadership Programme and the soon to be launched Professional Services Leadership Programme for Senior Leaders. Valarie has a strong private sector background, having worked in organisations like American Express and Dow Jones, and more recently in the higher education sector at the University of London.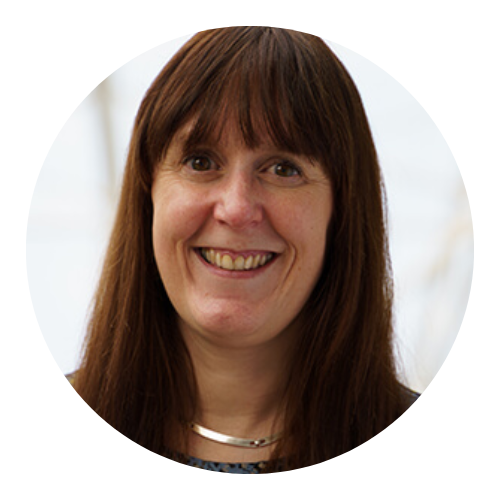 Trustee | Nikki Pierce (she/her) MAHEP – Registrar and Secretary, De Montfort University
Nikki is Registrar (Academic) and Secretary to the Board at De Montfort University, where she is responsible strategic oversight of governance, compliance and all aspects of our academic administration and student services.
Prior to joining DMU, Nikki was Academic Registrar and Director of Student, Academic and Information Services for over seven years, where she was responsible for Registry and Student Administration, Student Services, Library Services, and IT Services. She also led the development and implementation of the university's Access and Participation Plan. As a member of the Academic Registrars Council (ARC), Nikki chaired the Student Loans Company Stakeholder Operations Group, and was a member of the SLC Stakeholder Forum. Nikki has also worked at Leeds Beckett University, and several higher education institutions in London, including King's College London, University College London, Imperial College London, and Central Saint Martins College of Art and Design.
Nikki completed a first degree and an MPhil in Social Anthropology at Swansea University and holds an MBA in Higher Education Management from the University of London. She has been a proud member of AHEP/AUA for over 20 years. In her spare time, Nikki enjoys cooking, long-distance running, and walking with her border collie, Jasper, in the beautiful Yorkshire Dales.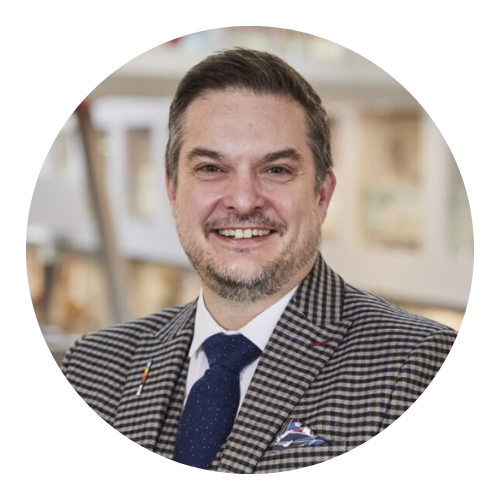 Trustee | Jim Irving MAHEP – Chief Student Officer and University Secretary Solent University
Jim is an experienced higher education leader with a proven record of success. Jim has first-hand experience of the diversity of the sector and the impact that we make for students and communities. Jim is a collaborative leader who is dedicated to developing service excellence and delivering organisational change through coaching and mentoring. He is passionate about the role of the Association of Higher Education Professionals in supporting colleagues to fulfil their career ambitions.
In addition to his current role, Jim has held positions at the University of Portsmouth, Imperial College London, the University of Southampton, the University of York, and York St John University.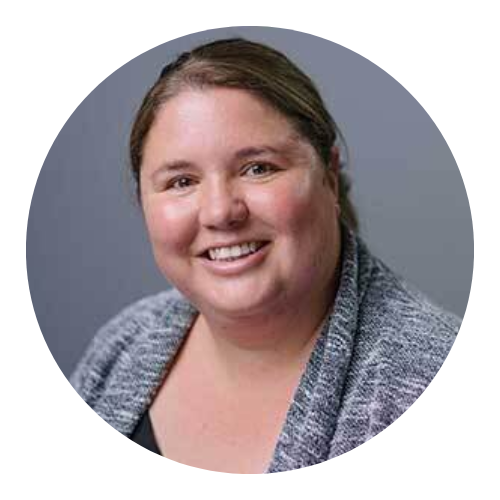 Trustee | Hannah Rundle MAHEP – Director of Faculty Operations (Humanities), University of Manchester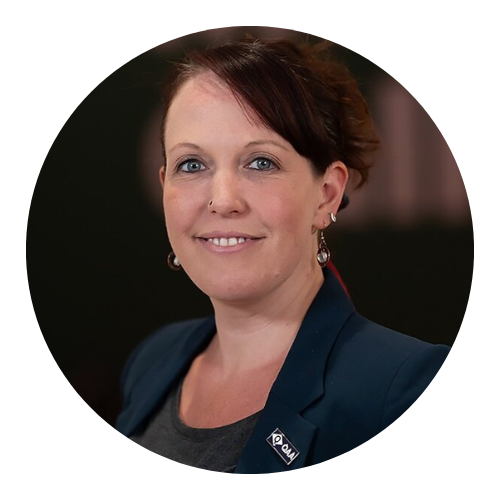 Trustee (Co-opted) | Rachel Hill-Kelly FAHEP – Assistant Company Secretary, Quality Assurance, Agency for Higher Education, Company Secretary, QAA Enterprises Ltd
Rachel is currently Assistant Company Secretary at the Quality Assurance Agency for Higher Education. Rachel has a strong governance background and supports our Board and all aspects of the organisation's governance including compliance with charity and corporate governance legislation. She also coordinates complaints investigations and appeals and representations from providers on outcomes of QAA reviews. Rachel started her career in higher education 15 years ago at a Lifelong Learning Network and since then has held roles at the Universities of Birmingham, Oxford and Reading. She taught in primary schools for a few years, is a qualified teacher and Chair of governors at her children's school.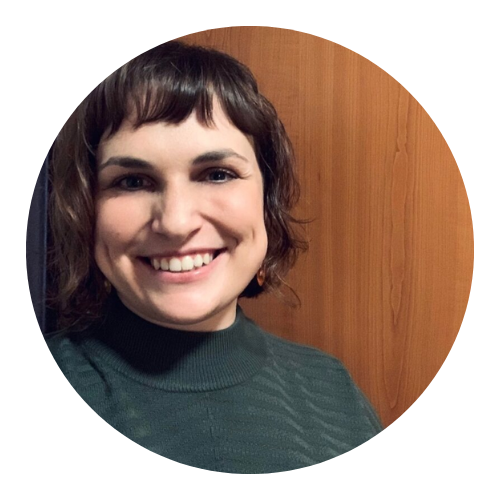 Trustee | Emily Maddock Khan FAHEP – Head of College Services, Kaplan International Pathways
Emily Maddock Khan (she/her) is a Higher Education professional with over 15 years experience in the sector. She is Head of College Services at the University of Nottingham International College, a Kaplan International Pathways college, responsible for Student Services, Registry, EDI and Progression. She is a Fellow of AHEP and is a DBA candidate in Higher Education Management at the University of Bath, with research focused on EDI, HE staff development, AI, globalisation, and decolonisation, and is a member of the International Centre for Higher Education Management and the Society for Research into Higher Education.
Emily has previously worked in registry, international development, admissions, and teaching across five UK universities, two HE colleges, and one pathway provider. She completed the AUA PgCert in HE Administration, Management and Leadership in 2022.