Ella Watson appointed Yorkshire and North East Deputy Network Coordinator
---
Ella Watson has been appointed the new Deputy Network Coordinator for the Yorkshire and North East Region. We asked Ella to share a little bit about herself.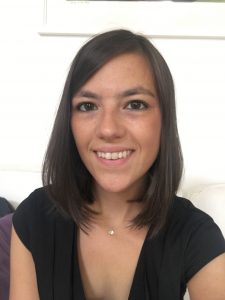 ---
Ella's background
I came to Sheffield 3 years ago to work at Sheffield Students' Union, since then I have worked for a small business and now work at Sheffield Hallam University. I also spent 6 months working at Warwick University, the entirety of which was during the pandemic! I've worked in various teams across the University including Campus Services, Accommodation, Risk and Resilience and Organisational Development. I've only been a member of AUA for short while but when I saw the opportunity to become much more involved as a Deputy Coordinator, I decided to go for it.
I am currently a Project Officer in the South Yorkshire Futures team, which is a an area-based programme of work convened by Sheffield Hallam University and backed by the Department for Education which will contribute to the government's agenda for social mobility. I work on projects ranging from raising aspirations in children and young people, to creating and implementing our Civic University Agreement and civic strategy.
I'm interested in technology, using digital tools to foster collaboration and showcase best practice. I am keen to expand the awareness and membership of AUA in the North East, as well as develop some useful and engaging content.