Ask any university's leadership team about their strategy for the future, and they will rattle off the same high-impact practices: experiential learning, flipped classrooms, digital-infused curriculum, and the like. All of these approaches are designed to take advantage of what feels like a transformational moment in the sector.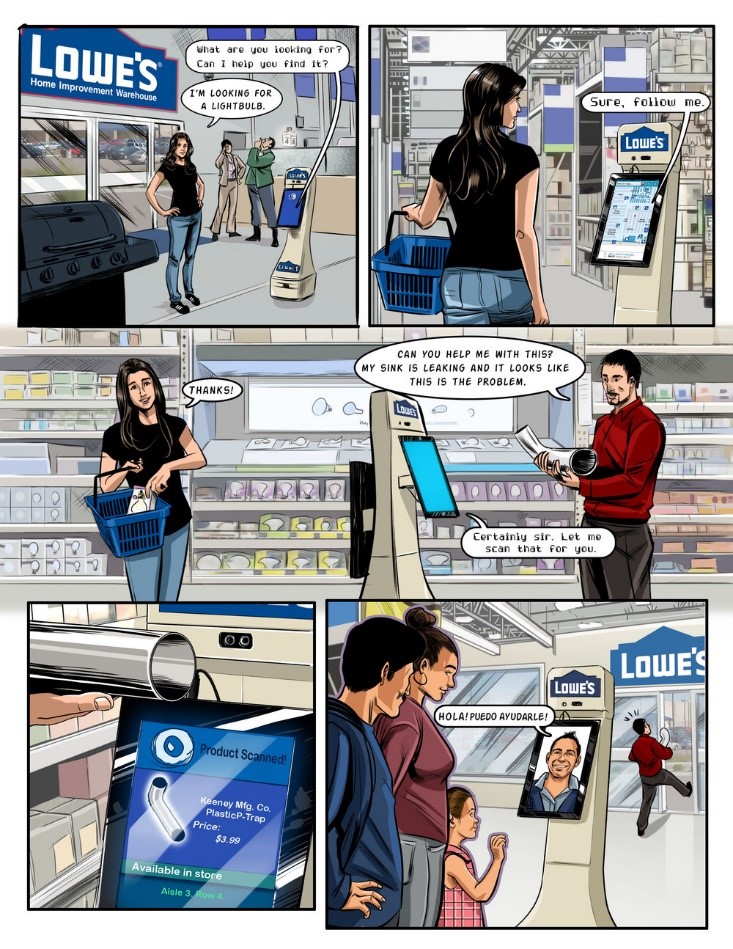 But how does an institution differentiate in an increasingly competitive market, particularly when strategic plans and marketing materials tout the exact same ideas? In my AUA session, "Setting Course for the University of Tomorrow: Design Fiction Workshop", scheduled for 12:05 on 6 April, we'll consider one approach for setting a bold and unique strategy for your institution.
To help revitalize the company, executives hired five science-fiction writers and tasked them with writing imaginative futures for the company. One of these stories envisioned how immersive reality technologies helped a young couple with their remodelling project and see how new fixtures could improve their space. Of course, they ultimately buy Lowe's products to complete the remodel. Inspired by this story, Lowe's executives thought about how to redesign the customer experience not for today, but for tomorrow. 3D printing services, retail robots, exoskeletons to carry heavy items, and augmented reality apps are all commonplace in Lowe's stores now, and the chain has recovered its market position.
"Design fiction" can help you envision and prioritise innovations by telling the story of a possible future, filling it with details from your organisational context, and creating an artefact to help you engage with that future. My team of researchers at EAB has done that for higher education, creating three scenarios of future higher education institutions—not as a sure-fire prediction of what will happen, but as a vehicle for considering what might be possible. It's up to you to decide whether that vision aligns with your institution's mission and strategy. Come to our workshop, where you can step into the EAB Time Machine and explore the impact of these futures for your institution.
The inspiration for this workshop comes from an unlikely source: Lowe's, a chain of North American home improvement stores. In the early 2010s, Lowes struggled to differentiate itself from competitors, leading to store closings and staff layoffs.
Come and meet the EAB representatives in person at #AUA2020 on Exhibitor stand number 2 and at their Supplier Showcase 101: Setting Course for the University of Tomorrow on 7 April 2020. View the full programme here.