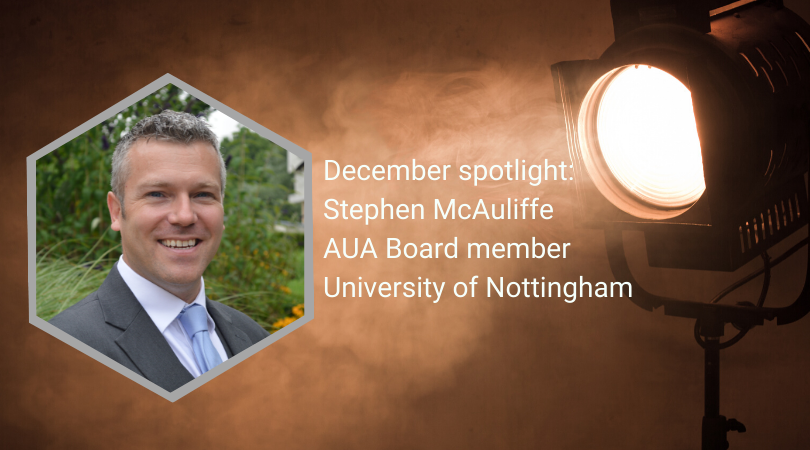 The December member spotlight is on Stephen McAuliffe, Academic Registrar at the University of Birmingham. Stephen is one of our current Board of Trustees members.
Why do you do it?
It's a chance to give something back to a community that has helped me a lot over the years as well as an opportunity to network with people from outside my University.
What has been the best bit so far?
I really enjoy looking at the long term direction for the AUA and its strategy and then seeing real differences and change – so seeing the board discuss something (like consultancy) and then see it put into practice. With the AUA it can be achieved really quickly and that keeps it exciting. I also enjoy being part of the delivery of training and professional development.
Would you recommend the role?
Yes, firstly its enjoyable, secondly its rewarding and thirdly your own career will benefit.