Mary Curnock Cook OBE | Honorary President | The AUA
---
I'm writing this from the comfort of my home study which has been my workplace since leaving UCAS over three years ago. For me, 'working from home' hasn't been much of an adjustment and doing it five days a week instead of one or two feels like a luxury – no more early trains to London and late returns after evening events. I've long got used to managing and interacting with my professional community online and through social media; Zoom/Skype calls are situation-normal for me. But for many AUA colleagues, being ejected from your normal office-based lives with little or no warning might have come as a bit of a shock. So here are a few tips from a seasoned pro.
Firstly, I haven't always had the luxury of a separate room to work in – for a long time my work station was the kitchen table. So being able to 'zone out' is a highly prized skill if you are sharing your space with other family members. My (grown up) kids were always amazed that I could carry on working while they chatted, cooked, painted their nails etc (although they were always annoyed when I tuned back in pronto if they were discussing boyfriends/girlfriends/sex). I don't really have any advice on how to develop this particular skill, but practice helps a lot.
Secondly, it's important to keep in touch with your community – both your internal colleagues and also your external contacts, formally and informally. Your organisation will probably have set up regular virtual team meetings on whatever platform is being used but you might find it useful to have informal networks too – to replicate the less formal conversations that take place in any connected workplace. WhatsApp groups are tempting but with more than a couple of people I find they can quickly become intrusive. So just phone or WhatsApp people individually to ask questions, exchange updates, and check on the welfare of those you work with. Ditto with external colleagues who you usually have regular contact with – everyone appreciates a simple check-in message. One of the things I missed about working in an organisation was the corridor conversations about topics that can give you new ways to think about things and different perspectives. People criticise organisations for being an echo-chamber, but if your echo-chamber is only you, viewpoints can only get narrower. So, keep in touch with people.
Third, a point about 'guilt'. Like everyone else, I have more and less productive days. Somehow, a less productive day working from home always makes me feel guilty – that I've wasted time, that I'm losing my touch, that I haven't worked hard enough, or, sometimes, that I'm just not good enough. Without the natural rhythms of office life, taking a break can feel furtive or even cheating. So while I'm not a great fan of trying to stick to a strict schedule, if I find myself losing concentration or interest, I give myself permission to take a break – sometimes just to read the newspaper (online of course) or to really stop, move away from my desk, take a walk, or have something to eat or drink. If my break extends beyond the intended time, of course I feel guilty again. My only solution to this is to motivate myself to get things done so that I can stop work for the evening or the weekend and enjoy some genuine guilt-free time.
I'd like to be able to offer a fourth tip for those of you who have young children at home to cope with, but mine are all grown up now so that's not a problem for me. I have two of my three kids sheltering here in the countryside with me (one with her boyfriend in tow) and I'd like to think there's some 'home learning' going on, even if it is only how to stack the dishwasher correctly (obviously, you know, there is only one way which is 'my way'). Hopefully, your children's teachers have provided a good array of school work to get on with? If not, I think I'd go for some kind of reward system – 30 mins of reading a book wins 30 mins of screen time, a completed task earns a break or a walk, that kind of thing. Definitely scour the internet for some of the wonderful online resources that are available, many free of charge. And do think of it as 'home learning' not 'home schooling' – that should help a lot.
There are also some special challenges for those of you who are team leaders or managers where you'll be looking to move beyond merely functioning and hoping to find ways to work brilliantly as well as remotely. This needs a singular focus to find those extra golden threads that will pull your team together and motivate extraordinary performance and creativity in challenging times. I expect no less from our extraordinary AUA community!
Finally, take special care of those amongst your colleagues who may be in their first job. They have had less time to figure out their own working styles and might find it particularly difficult to adapt to home working with so much less office-time experience to draw upon. And of course, take time for some self-care too – good sleep, healthy eating and exercise will probably will make a real difference if you can.
I might have signed off by looking forward to seeing you when things get back to normal. But I think the 'new normal' might have changed things forever. The 'new abnormal' might be what we should think about for the future. Whatever it holds, I wish you all the best over these challenging weeks. Stay safe and try to stay sane!
Mary Curnock Cook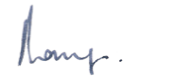 Hon President, AUA
---