Reflections on the AUA Annual Conference 2022: Covid, Conga and Authenticity
Development Monthly | #11 July 2022 | Reflections on the AUA Annual Conference 2022: COVID, Conga and Authenticity
Tina Woods (she/her)
Research and PGR Manager
Having worked in the education sector for most of my career, some twenty plus years, it may be surprising that this year was my first visit to the AUA annual conference. I have been aware of the AUA as an organisation for some time but have only recently started realising the benefits. I gained AUA membership after starting on their Post Graduate Certificate in Higher Education, Leadership and Management programme in April this year and quickly started to receive notifications in my inbox of the upcoming conference. Initially I did not pay much attention to them, thinking that university investment in me to undertake the course would exclude me from other developmental activities. I was certain that there was no way I would also get support to attend the conference particularly in the current climate HE finds itself in. However, it is because of starting the course that I got to go as it has given me a greater 'can do' mindset and one afternoon I thought 'I think I'd get a lot from the conference and I'm going to ask for support to attend, I've got nothing to lose.' To my surprise, I was supported, and feel very privileged to be in that position because I know that a lot of other colleagues are not so lucky, even in my own institution!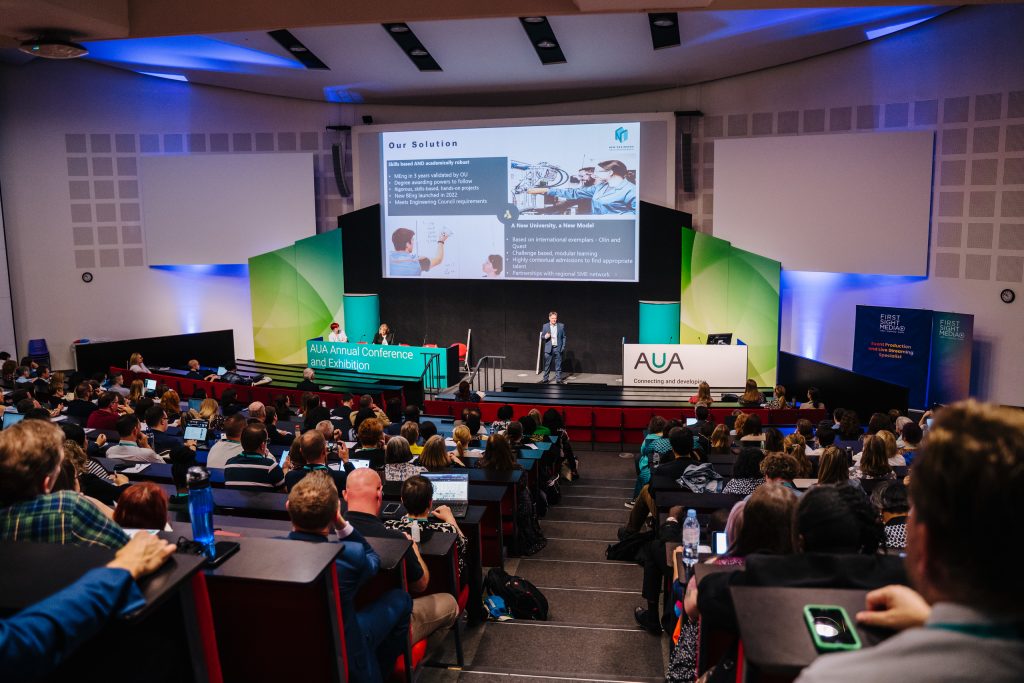 Before even setting foot in Manchester, the first task at hand was to decide which of the many working sessions to book onto, not an easy decision I can tell you with the vast range of topics to choose from. I always felt slightly overwhelmed by choosing conference sessions in the past and re-read the descriptions over and over to try and get a sense of what each has to offer me, never really knowing if I have picked wisely until the day.
A fantastic addition to this event was the conference app; a brilliant tool that completely removed the need for reams and reams of paper and was easy to navigate with my working sessions pre-loaded so there was no need to try and remember which sessions I had chosen the month before. I am quiet in nature and often find mingling with strangers stressful so I must admit to trawling through the delegate list to see if I could spot some familiar names who I might be able to seek out. Apart from a couple of Cardiff University compatriots, and one or two others, I knew no-one so made a conscious effort to make conversation with people throughout the two days. As it turns out, everyone was friendly and I met some really interesting people.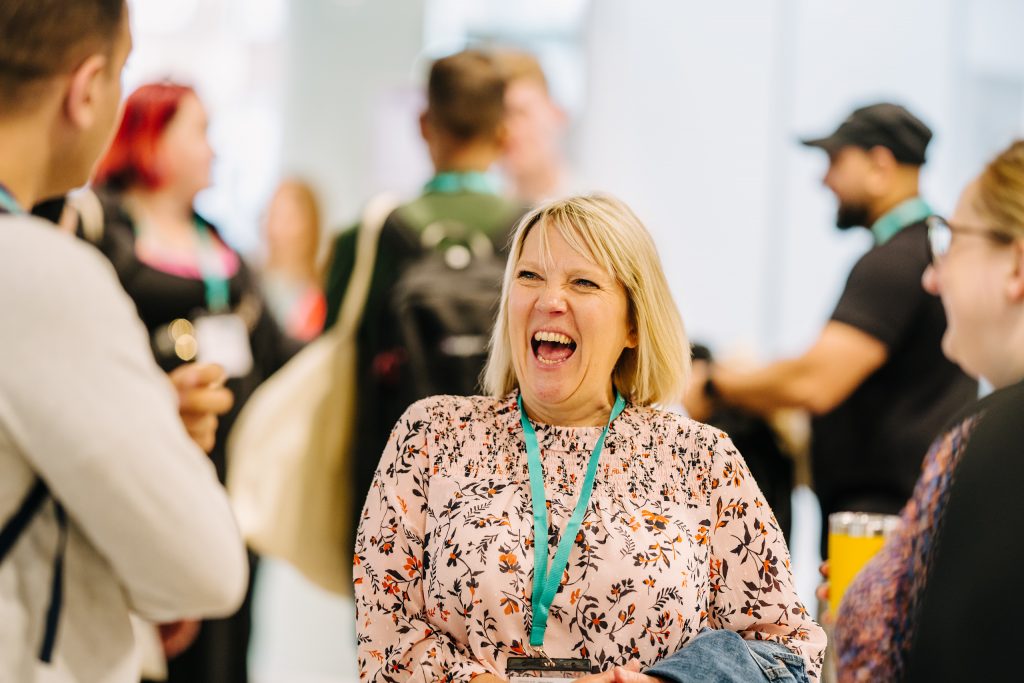 The opening keynote was James Newby, Chief Operating Officer of New Model Institute for Technology and Engineering (NMITE). He gave a fascinating insight into establishing a new university and the challenges and rewards that presents. A phrase that stuck in my mind was 'disruptive providers,' indicating that we need new and innovative organisations to emerge to challenge the sector about what is normal. I was particularly struck by the notion that a university should design its provision in conjunction with students and deliver it in 'working hours' replicating the real world of work.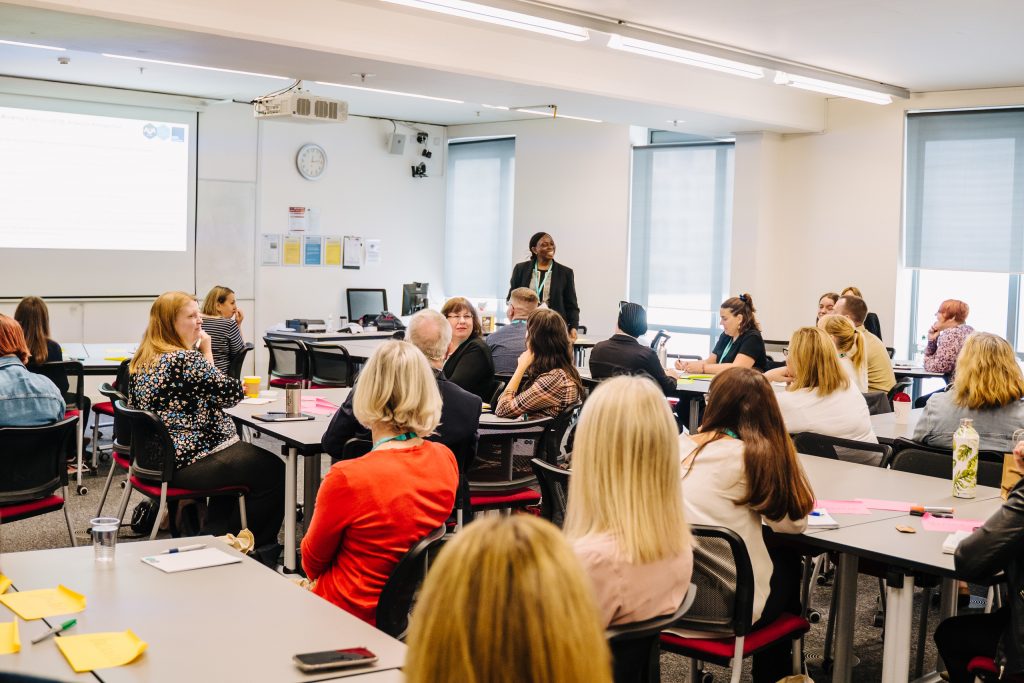 One of the more interesting working sessions I attended was related to ways of working post COVID, where we were all asked to write down in one word something good to come out of the COVID pandemic. It was fascinating to see the varied and yet similar responses to this exercise. With trust and flexibility among the more common phrases. A takeaway for me is a warning not to use a decrease in staff sickness as a metric for the new working practices most of us are now operating under.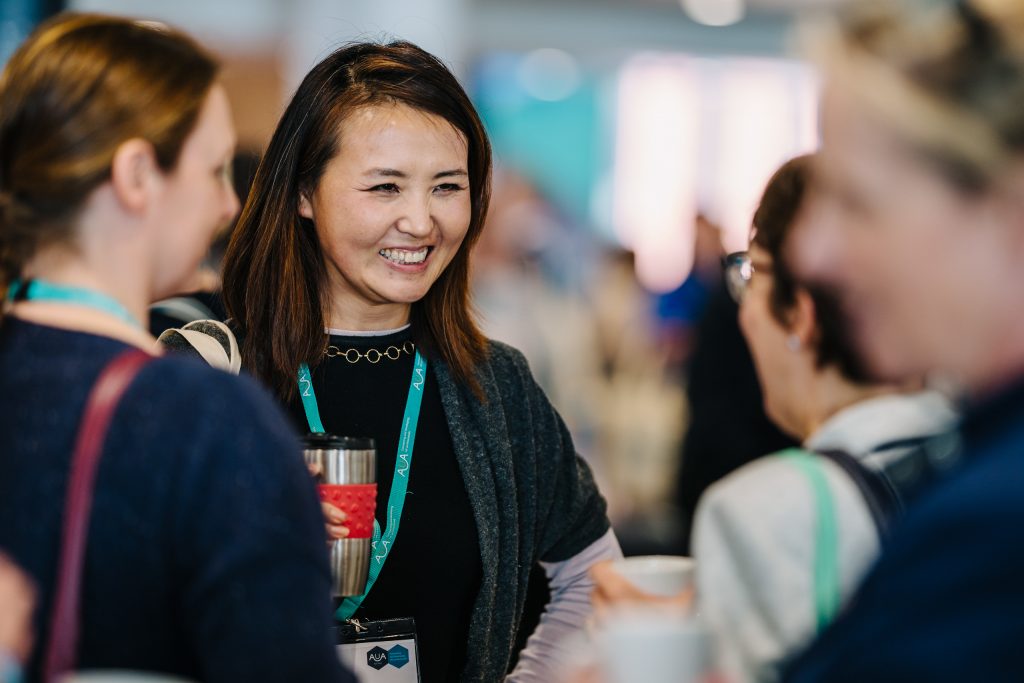 Tying into the overarching theme for the conference this year, 'What now? Shaping our future,' there was a thought-provoking panel discussion on whether environmental sustainability has taken a back seat since the onset of the COVID pandemic. It was good to hear some honest comments from the panel about the challenges facing the sector when considering these two huge societal issues. Following the panel discussion, it was lovely to see a group of recent completers of the AUA Post Graduate Certificate course receive their awards, many of whom like myself, did not obtain an undergraduate degree. As recent starters, it gave me real encouragement that I might actually be able to complete it and that I could be standing in their place this time next year.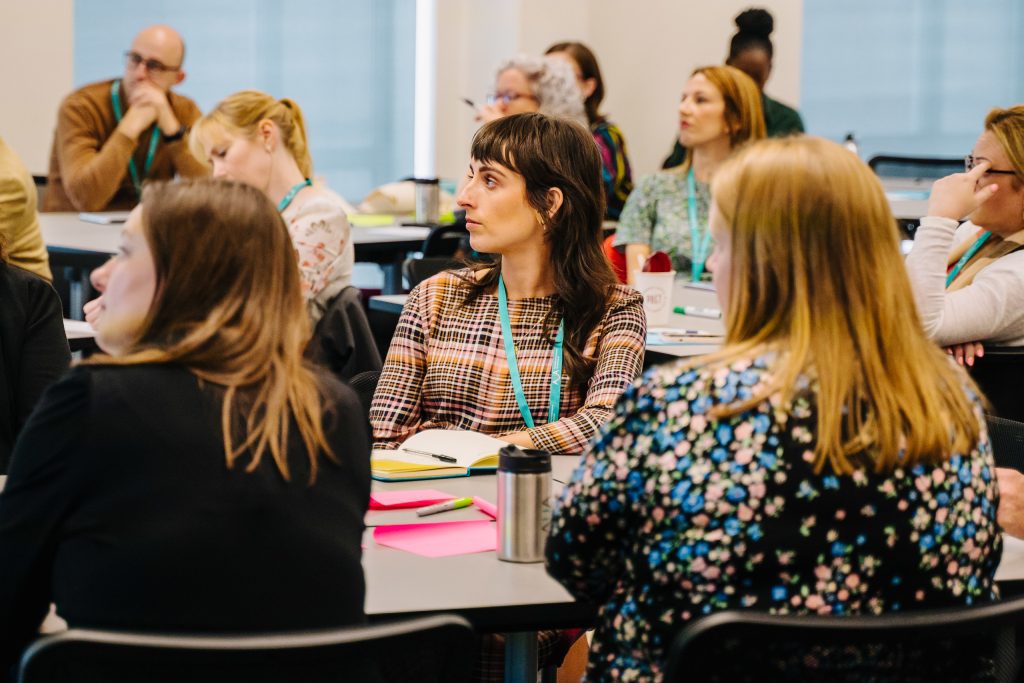 Anyone following the conference on social media will surely not have missed the excitement of the gala dinner. Sadly, not the food but a fire engine and the conga making the headlines, not something I ever thought I would write in the same sentence! As I said earlier, being somewhat of a wallflower at social occasions, I was anxious about the evening but I put my 'can do' attitude at the forefront of my mind and had a lovely time in the end so thank you to everyone who I spoke to or let me latch on to their groups, it was much appreciated.
Day two followed with another great session from Sarah Smith from the University of Edinburgh on emotions and leadership with a reminder that emotions are contagious so beware of the 'mood hoovers' and to remember that your personal brand stays with you so be authentic.

One of my favourite sessions of the conference was led by David Kernahan from WonkHE who gave us his take on the challenges facing the HE sector on a day when they had been three education secretaries in as many days. A stark warning ensued about the potential impact of the cost-of-living crisis on not only students but staff and a call for a sector wide response.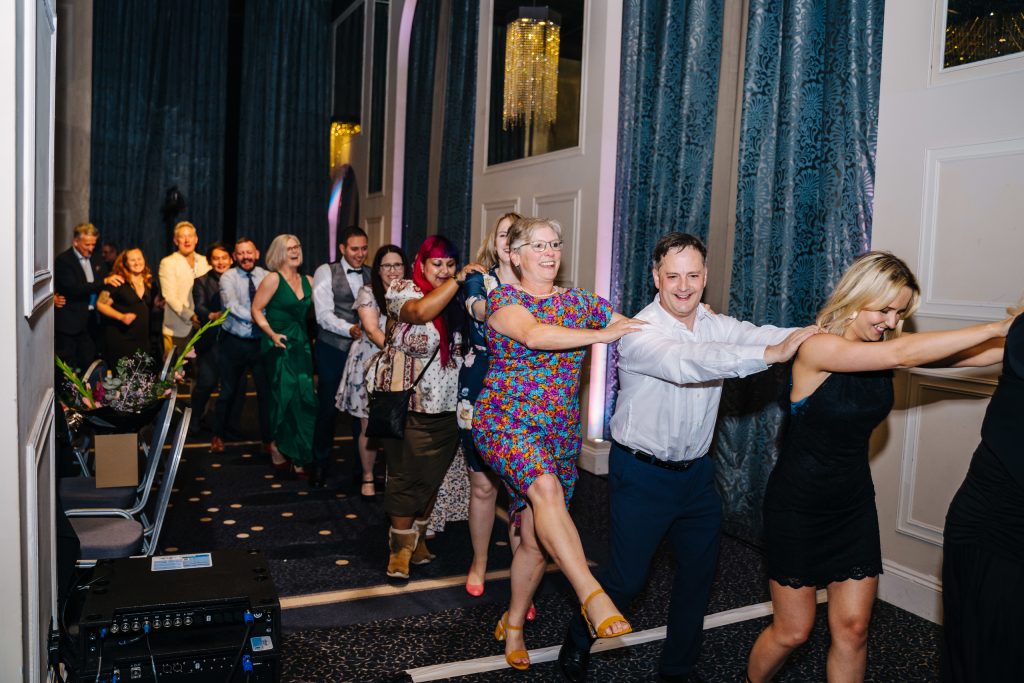 The conference was wrapped up by a closing address from Professor Ken Sloan of Harper Adams University who left us with some concluding thoughts on working in a post COVID environment and a reminder once again to be authentic, a big takeaway for me from a jammed packed 2 days.
---
Join the discussion @The_AUA #Develop or scroll to the bottom for comments
Also in this issue of Development Monthly
Postcards from the Board
Postcards from the Board Development Monthly | #11 July 2022 | Postcards from the Board Monument Vally, …