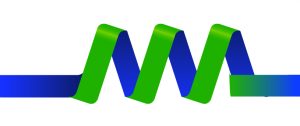 International Opportunity:
The Association for Academic Administrators
4th Conference & AGM
Thursday 18 – Friday 19 May
Emperors Palace Convention Centre, Gauteng, South Africa
---
The AUA is thrilled to announce that, thanks to our partnership with AAA, we are offering an exciting opportunity for one of our members to represent the AUA and attend The Association for Academic Administrators 4th Conference & AGM in South Africa!
Information on the event
The Conference is open to all personnel who are involved with the broad function of academic (-student) administration, inclusive of faculty and examinations administration or any other related functions at all Universities, TVET Colleges and Private Higher Education institutions.
The theme for the conference is 'Best Practices in the automation & digitization of academic administration driven by the need to reduce face-to-face student services on campuses.'
---
What's on offer?
Your place at the Conference will be covered, and the AUA will provide up to £1,000 to support your accommodation and travel costs.
---
How can I apply?
To apply to represent the AUA at the Conference, please complete the online form below. The form will ask you to respond to the following:
• Why you would like to attend
• How the experience will enhance your professional development
• How will this enable you to give back to the wider AUA community
The AUA representative will also do a presentation addressing the challenges facing Higher Education administrators in the UK, or similar. Ideally this will also a aligned to the AAA Conference theme.
For further information go to the AAA Annual Conference website. To apply, access the online form below.
Deadline for applications from AUA Accredited Members and Fellows is 5pm on Monday 3 April.