The History of Higher Education – a collaborative venture
---
Mike Ratcliffe | Academic Registrar | NTU
I think understanding where we have come from helps professional staff in higher education. To this end I have delivered a session at the Association of University Administrators annual conference focusing on the history of higher education for the last 15 years. Of course, it changes each year, not least as the conferences now have a theme. Last year the session was 'The Changing University', this year it was to be sub-titled 'a collaborative venture'.
While there's a modest utility in knowing the difference in the vision of a university as set out by Wilhelm von Humboldt or St John Henry Newman, I think the key advantage is understanding the scale of the journey. A sociologist of higher education observed that successful higher education institutions had an organisational saga. What Burton Clark meant was that the successful institution really understood what it was trying to do, why it mattered and that it had consciously chosen to do it.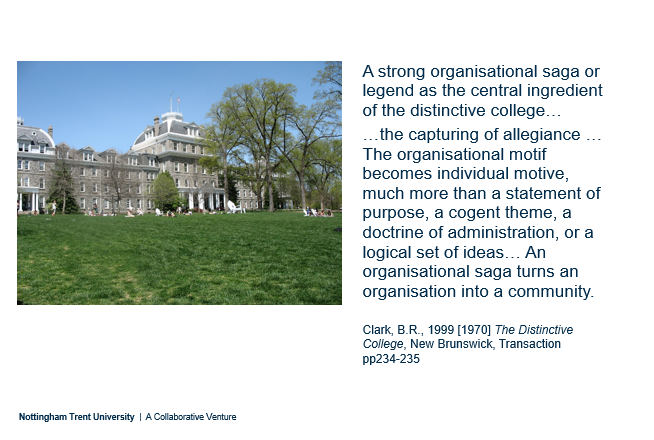 Although I commend institutional histories, I set out to explain the history of institutions – attempting a grand sweep across 900 years of real history (with a brief mention of another 2000 years of fake history).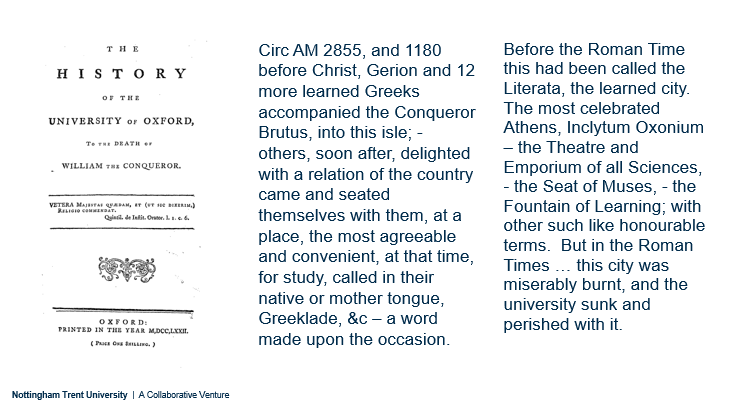 A theme of all my sessions is a focus on change, a sector that can sometimes be found in buildings many hundreds of years old looks as if it doesn't change, but we do. We also collaborate. Sometimes through grand planned schemes, such as when we gathered to sort out what a British PhD would be like, and sometimes through the quiet process of sharing good practice (or quietly dropping bad practice). The AUA Conference itself is such a great example of such a collaborative space. I went to the first ever conference, and was amazed by the openness of hundreds of professional services staff sharing good ideas and practices and exploring policy options. We even had a bishop warning us about marketization. I would have been exploring our organisational saga: how collaboration, and sometimes competition, has made us such a successful sector. The conference is postponed until 2021, but I will have a new segment to add; the way we have collaborated together during this crisis. With government attention elsewhere, it has been the sector, with its traditions of co-regulation that have come forward. And, at time of writing, the only attempt to try a competitive response (in offer making) was swiftly slapped down.
When the Privy Council first agreed that there should be teaching universities in England they wisely inserted rules into the charters to prevent unhelpful competition. Over a hundred years later, the House of Lords amended the general duties of the OfS to have regard to the benefits of collaboration.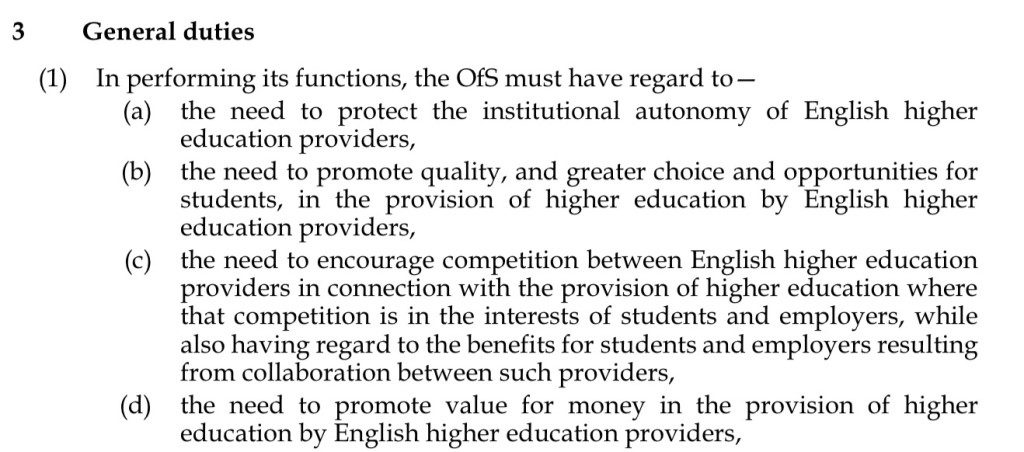 But as well as the worthy bits, there would have been arcane facts – I like arcane facts.
So, I am sad that we can't be gathered together for the conference, but hope we'll all be back, with our spirit of collaboration freshly renewed after we've got through 2020. And maybe I can add to my collection of AUA conference memorabilia…