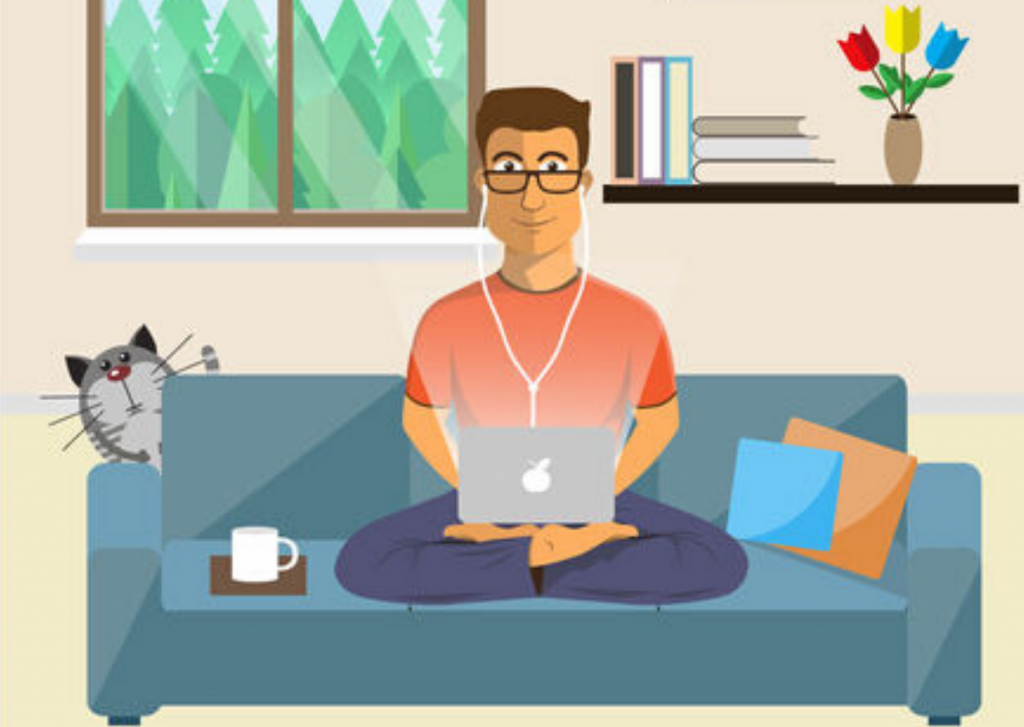 The AUA (virtual) Office
Jordan Paterson | Administration Assistant | The AUA
---
I'm a creature of habit, so my working environment changing completely for the foreseeable future was going to be difficult for me.
I usually walk to work, so I've had to figure out other ways to get the daily exercise I'd normally get. I've decided to go for short walks on my lunch and in the afternoon. This also allows me to get away from my workspace so I can reflect on things. I've also started making (minimal) use of some small weights I bought a couple years ago, which previously had done a brilliant job at being heavy clutter in our spare bedroom.
I live in a small flat with my fiancé, so there isn't much space to set up a dedicated work space. On the first day, I attempted to sit on the sofa while peering down at my AUA-issued laptop which was placed on a coffee table. After a couple of hours, I realised I'd have to rethink this approach or I'd end up coming out of isolation looking like the Hunchback of Notre Dame. I have currently adjusted to lounging on a bean bag with the laptop placed on said coffee table. My approach may need revisiting at a later date.
My fiancé and I started working from home on the same date. As a result, we decided to put what distance we could between us during work hours, as to maintain a degree of work-related normality and so we could stay focused. Having breakfast and lunch every day with her has been a nice change though.
As a team we've been having daily Zoom meetings and I've found these have really helped. The comradery of the AUA is something I value highly, and seeing everyone in high spirits each day has helped me stay positive and focused.
With us potentially being in these circumstances for the long haul, I wouldn't want to be part of any other team than the one I work in right now, and it makes me happy seeing people in the HE sector saying the same.