Pritesh Nathubhai, Ambitious Futures Graduate Trainee at De Montfort University | Career Stories
You're a recent grad and an HE newbie! What made you decide to go into higher education?
I'm currently in my last month on the Ambitious Futures Programme for University Leadership, a rotational scheme whereby graduates get to experience working for three different departments across two institutions during their 15 months. This was the first time that De Montfort University joined the scheme and I started in September 2016 working in the Strategic Planning Service at DMU. This was a fantastic introduction to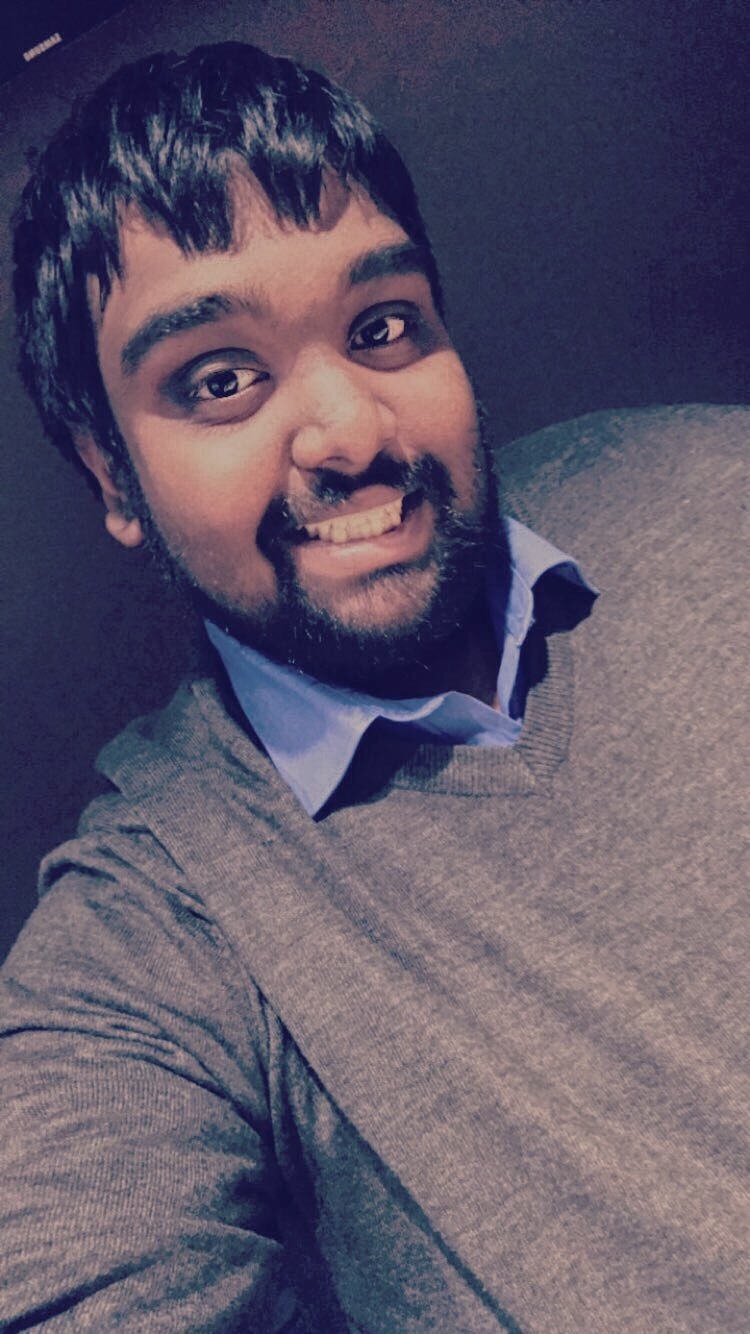 HE where I got to form part of our gold winning TEF submission alongside learning about the external influences on HE and the importance of planning and business continuity. I was then seconded to the University of Nottingham where I got to experience how things run at a more traditional, Russell Group institution. I am now a Projects Officer in the Strategic and International Partnerships Directorate at DMU, working on various exciting projects such as creating a scholarship for International LGBTQ+ students, expanding our #DMUglobal initiative to include research students and working with the Public Engagement team to lead a project focused on improving the lives of refugees.
I first experienced working in Higher Education during my summer after freshers. DMU have an initiative called Frontrunners whereby students can gain experience working on short term projects whilst studying. I worked in the Public Engagement team, leading a marketing campaign to recruit student volunteers as well as undertake research with stakeholders of the 'Square Mile', focusing on how to improve the service which I thoroughly enjoyed. I graduated in January 2016 with a degree in Marketing and had a job working as an Communications Executive for a marketing agency in Leicester immediately after. After a couple of months in what I thought was my dream role I came to the realisation that it really wasn't for me. This was around the time that DMU announced they would be extending the deadline for applications for the Ambitious Futures scheme so I believe it was fate that got me where I am today.
2. How has the AUA helped your career/development?
As part of the scheme, all trainees receive a 1 year complimentary membership to the AUA. I've particularly enjoyed using the CPD framework throughout the time I've been on the scheme and mapping myself after each placement to see the skills I've gained and highlight the skills I'd like to improve on in the next placement. I believe this has helped me greatly in securing my employment after the scheme ends in December.
I regularly keep up to date with developments in the sector by following the AUA on social media and have attended events such as the the 'General Election and implications for the Higher Education Sector' and 'Becoming a competent and confident public speaker' in order to gain knowledge and improve skills. This has allowed me to meet and network and seek advice with fellow AUA colleagues from other institutions, improving my confidence and helping me find my place in HE. I even took part in this years AUA Fantasy Football league but let's not delve into that too much…
3. What are your plans for after the scheme?
The great thing about Ambitious Futures is the flexibility of the scheme, which is pretty reflective of HE in general. Over the 15 months I have been exposed to many different areas and have networked with many great people, which has allowed me to really think about what I enjoy doing and how I like to work. I have just secured a role as Strategy Officer for De Montfort University starting immediately after the Ambitious Futures scheme ends next month. This combines the sorts of work I enjoyed doing in Strategic Planning Services and continuing to work in Strategic and International Partnerships, a department which merges both the commercial aspect of Universities and making a difference to peoples lives. This is something I find personally rewarding and I'm looking forward to the next chapter.
4. What can't you start your day without?
Meditation. I'm trying to be more health conscious and part of this is factoring in my mental health and wellbeing. A colleague recommended an app called Headspace which provide short, themed meditations for specific topics. I've been using it for about 6 weeks and it's definitely helped in setting a positive mindset to carry with me for the rest of the day.
5. Where is your favourite place to be?
Anywhere with good scenery, good company and good food!