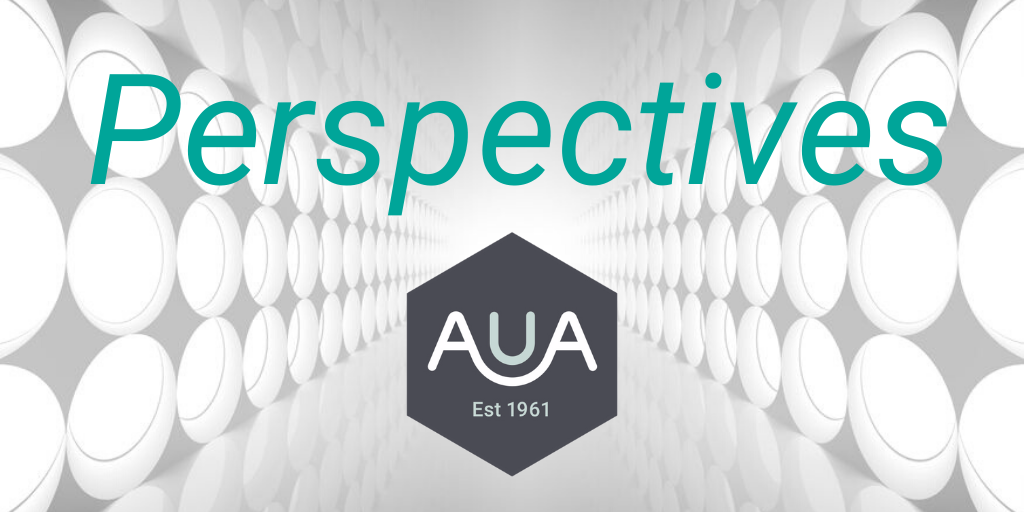 Perspectives: Policy and practice in higher education is the AUA's monthly journal which provides higher education managers and administrators with innovative material which analyses and informs their practice of management.
The Perspectives journal is published four times a year, and is available to AUA members in both hard copy and online.
Members can access the full versions of Perspectives online. Once you are logged in, you will see a button below. Click here to log in
---
We are launching our new series celebrating articles that have appeared in the AUA's journal Perspectives: Policy and Practice in Higher Education that our members have found relevant or meaningful.
We start with a contribution from Joanne Caldwell, who has worked in higher education for nearly twenty years and has been a member of the AUA for over fifteen years. In this time Joanne has contributed to AUA regional, national and international conferences, become a mentor on the PG Cert and recently won member of the year. Joanne is the CDT Manager at the University of Salford
---
Perspectives article review – 'Invisible imposter: identity in institutions' – Katie Akerman (2020)
Although this is a recent article published by Perspectives, it has really resonated with me both personally and professionally. Currently studying for a Doctorate in Education and starting my final year has forced me into thinking about career next steps. It has also made me think about my own imposter syndrome.
Akerman writes concisely about the invisibility of administrative staff and in particular third space professionals, those of us who work across administrative and academic boundaries and have a foot in both camps. As someone who is writing about the relationship between professional services and academic staff, Akerman's article is helpful in demonstrating the feelings of discrimination that professional services staff have when thinking about career advancement.
Senior management roles, both academic and administrative can feel out of reach for those without experience or doctorate level qualifications. Akerman writes "their invisibility, in the sense of their professional invisibility, was discussed, particularly in relation to a perceived lack of credibility. They felt that their experience, skills and knowledge were not 'taken seriously' by their academic colleagues" (p.2). This can add to the feelings of being an imposter and frustration at the lack of opportunities.
Akerman feels there should be positive disruption to the status quo in higher education. Third space professionals and administrative staff within the sector deserve recognition of their skills and the contribution they make to their institutions. It is time the establishment recognised that managing a university is not just a job for an academic but for those who have experience in managing within higher education.
---