Meet Jordan Paterson MAUA, Administration Assistant | AUA | Career Stories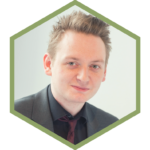 Jordan Paterson MAUA
Administration Assistant 
Association of University Administrators
---
How long have you worked in HE and what was your first position?
I have worked in HE now for 4 and a half years, starting as a Graduate Intern at the University of Bolton Careers Service in January 2014. I had graduated in the summer of 2013 and spent a few months working a couple of part-time jobs. I spotted the role and figured it would be worth putting in application. I was able to use my experience as a recent graduate, including what concerns students may have in relation to Careers to the benefit of the service. Initially for 10 months, I eventually worked at the University of Bolton for just under 20 months before moving to the University of Manchester. I didn't anticipate I'd still be working in HE at the beginning of this journey but glad to report that I am and I'm still thoroughly enjoying it!
What do you value most about working in HE?
I value the most being able to work collaboratively with such a wide range of other HE professionals at the AUA. This includes in the AUA office along with members, Advocates and Network Coordinators across the country to promote the AUA. There's always something new you can learn from your colleagues and peers, which makes it a really dynamic learning experience which for someone at a relatively early stage of their career such as myself is incredibly valuable.
What does professionalism mean to you?
To me, professionalism is entirely dependent on the structure you work within and the people you engage with. It is about understanding what is expected by your audience and colleagues. Being adaptive to their needs and expectations is crucial, as there is not an exact set of rules for what this is for all of HE. If you go in to a new role in a new department assuming that what you understand already is an appropriate degree of professionalism then you may end up being surprised, so always be willing to learn from others.
What is the one thing you cannot resist?
I can't resist most things music related. I have a cupboard full of band t-shirts and usually a few gigs coming up at any one time. If I'm out of the office for more than a couple days, I'm usually at a festival somewhere in the middle of England.
What is the weirdest job you've ever had?
Not necessarily the weirdest job I have had but I find it unusual how beneficial my experience as a crew member at McDonald's has been to my career in HE. I worked at a store for 3 months before starting working in HE, mainly on over night shifts. This allowed me to develop my customer service skills, something I have subsequently used in successful applications and interviews for roles in HE. It also allowed me to engage with students who had application appointments with me at the University of Manchester. Explaining the worth of such experience, how transferrable skills can be demonstrated from similar roles and how I used it in successful applications has helped me break the ice with students who sometimes seemed nervous about describing their experiences with the confidence required.