Luiza Kettlewell appointed Yorkshire and North East Network Coordinator
Luiza Kettlewell has been appointed the new Network Coordinator for the Yorkshire and North East Region. We asked Luiza to share a little bit about herself.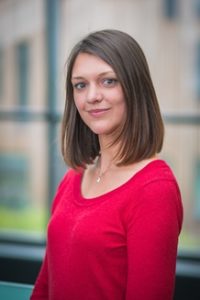 ---
Luiza's background
Shortly after I graduated from the University of Lincoln, I started working in Higher Education, predominantly in academic departments, and have since developed a real passion for enhancing the student experience. Starting as an administrative junior at the University of Manchester, where I gained much of the knowledge required in order to pursue a career in university administration, I now work at the University of York as the Academic Administration Coordinator in Computer Science.
I truly believe in the power of education, and that supporting our students through their time at university will better shape the future for everyone. I help enable the student voice by servicing the Student Staff Forum, have implemented a Student Experience Improvement Project, and I have recently attended a Mental Health First Aid Course for Higher Education, which is an increasingly important topic in HE, for both students and staff.
Network developments
Having been a Fellow of the Association of University Administrators since 2014, as well as an advocate for the University of York branch, which has recently been shortlisted for the Networks Team Award at the AUA Annual Awards, I was thrilled to be offered the role of Yorkshire & North East Network Coordinator. I have previously found that many of the topics discussed in the HE forums, conferences and articles, are aimed at those working in central departments, and I hope that my participation as an academic departmental administrator will help reach and engage with more members.
The world of Higher Education is constantly evolving, which makes for a very exciting and enjoyable place to work. I am looking forward to working with the members and advocates across the region, to develop and promote each other and the sector. I will be attending my first AUA Annual Conference this month, and hope to see many of you there.