Coaching with AUA Consulting
About
AUA Consulting offers a team of qualified coaches with extensive experience of supporting personal, professional and career development. Alongside their coaching expertise, our team of coaches bring a depth of HE sector understanding and experience.
Through coaching individuals are supported to improve their performance and develop their skills in order to overcome obstacles, achieve goals and deliver excellent outcomes. Coaching is non- directive, using questioning and listening techniques. It aims to unlock an individual's full potential, in work or in other situations, helping them to find their own solutions and develop confidence in implementing.

Coaching is generally a time-limited, goal-oriented partnership that considers specific challenges and develops leadership and management skills. Coaching can be valuable in many situations, bringing a range of benefits to maximize personal and professional potential.
Coaching with AUA Consulting will always be tailored to suit individual client needs. Coaching partnerships typically focus on personal/leadership and career development. Some topics include:
Career Development
Exploring points of career transition
Successfully approaching/inhabiting a new working role
Improving your career progression
Overcoming the feeling of being 'stuck' in your career path
Positioning yourself for future opportunities
Coaching support for CVs, applications and interview preparation
Returning to work after long-term leave.
Personal and Leadership Development
Raising self-awareness to guide life and career choices
Identifying and overcoming potential obstacles
Learning to better utilise your skills and experiences
Improving management/working relationships
Developing a healthy life balance
Initiating or responding to change
Formulating goals and a plan of action
Coaching sessions normally last for around 1 hour or 1.5 hours. There is no required number of sessions; this will be tailored for each client within a bespoke coaching agreement to meet their needs. Typically a minimum of four sessions might be arranged in the first instance.
Our coaches either work directly with individuals or with HE organisations seeking external coaching support in their team, for example in the context of change initiatives.
We offer a free introductory conversation, with no obligation, to explore objectives and to cover practical issues like ways of working.

AUA coaches all hold appropriate qualifications and we are guided by the Association for Coaching's Global Code of Ethics. In line with AUA's values, our coaches are committed to working to the highest standards of fair, ethical and transparent professional behaviour – championing a culture of equality, diversity and inclusion.
To find out more and arrange an exploratory conversation email consulting@aua.ac.uk.
I am very happy indeed with the coaching I received and the overall level of service from the AUA office and AUA consulting. The whole process was very smooth, from start to finish, and my emails were always responded to very quickly.

I appreciated being able to choose from the selection of coaches and for being able to have the initial exploratory conversations to see which one I thought I could work best with. I was very impressed with both of the coaches I spoke to, and think that both would have worked well. However, I am very pleased that I chose Jan as we seemed to have a very effective coaching relationship and she understood my needs immediately. She also provided me with exactly the support I needed to achieve my objectives. So overall, a very positive experience.
I cannot speak highly enough of my experience. At the initial exploratory session, I found that Jan was very perceptive to my needs and we started a very effective and constructive coaching relationship straight away.

Jan had a wonderfully supportive approach and was able to help me to achieve my objectives within the 5 sessions.
AUA Mentoring
We are pleased to announce the launch of our new mentoring programme for AUA members.

Mentoring is more directive than coaching, often providing specific advice based on the mentor's own experience. The mentor will typically be more experienced and knowledgeable than the mentee – imparting insight and offering solutions and guidance based on what they have learned and seen in the past. The programme is an opportunity for you to use the mentor relationship to empower your career journey, improve your professional practice and support your professional development.

As the largest association of HE professionals in the UK, with members in roles covering the full-breadth of professional services, the AUA is uniquely positioned to offer this scheme. You can read about how the programme works using this link.
---
Coaches
Jacquelyn Bownes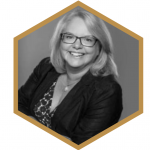 About Jacquelyn

Jacquelyn is an award-winning executive coach and coach supervisor with an extensive breadth and depth of one to one coaching experience across a wide range of sectors and disciplines. She holds a Post Graduate qualification in Executive and Business Coaching and is trained and qualified as a Supervisor for Coaches and Mentors. In 2009, she was awarded the prestigious Executive Coach of the Year Award from the Institute of Consulting.

Jacquelyn is experienced in working successfully with a broad range of issues brought by Higher Education coaching clients including; workplace relationships, change and transition, managing individual and team performance, work-life balance, strategy development, personal and leadership development, career planning and management and navigating workplace politics.

With a warm and engaging style, Jacquelyn adopts a results-focused and pragmatic coaching approach in both supporting and challenging individuals at all organisational levels to achieve their goals and objectives. As an integrative coach practitioner, she draws upon a range of psychological frameworks including Transactional Analysis, Emotional Intelligence and Cognitive Behavioural approaches according to the unique needs of her clients and is qualified and accredited to use a range of psychological and 360 feedback tools including MBTI Step 1 & 2 and EQi 2.0.

In addition to her coaching, Jacquelyn is a skilful and engaging facilitator, leadership development professional and a qualified psychotherapist (BACP, MSc) and works as a staff counsellor within Higher Education.
Testimonial: Senior Leader

I have worked with Jacquelyn, in a coaching relationship for a number of years. I was in a new, senior leadership role that I found extremely challenging and stressful. We focussed on developing resilience skills and becoming more self-compassionate.

I have benefited immeasurably from working with Jacquelyn and it has supplemented other more formal leadership development I have accessed. Jacquelyn is highly skilled at challenging me to dig deep to address the real issues, in offering insightful feedback and supporting and encouraging me to find my own best way forward. Through coaching I have increased my self-awareness and am able to pay more attention to my blind spots and work on developing behaviours that are less natural to me. My resilience has increased and I now have a repertoire of skills to draw on when life is challenging. I have developed as a system leader and this has been evidenced by peer and team feedback.

I have no doubt that without coaching, and in particular the approaches Jacquelyn uses, that I would not be thriving in the way that I am now.
Sara Corcoran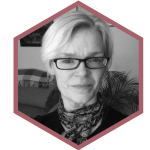 About Sara

A driving force in my career has been the belief that work and workplaces should be developmental and supportive. I have built great working relationships with colleagues and helped them build teams to deliver excellent performance. I am energised by working to make things better and have a strong commitment to equality, diversity and inclusion. I adopted an approach of 'doing serious work with a lightness of touch' from an early mentor and find that building trusting relationships, taking a pragmatic approach and, when appropriate, adding a little laughter, make work much more enjoyable.

My coaching practice focuses on executive directors and senior managers as well as those who are in career transition. This might include leadership development coaching for those preparing for the next significant step on the career ladder, supporting those returning to work after a long absence or those reviewing their career options.

I am known for my approachability, my listening and my follow through on commitments. Constants throughout my career have been the need to understand the wider stakeholder system, the need to support staff through change and the need to attend to team effectiveness, with a focus on interpersonal skills and communications. Coaching and mentoring have been central to all my roles, whether generalist HR, learning and development or OD.

I am an EMCC accredited Coach and hold a Masters in Strategic Training & Development (Surrey) and a Masters in Educational Research (Sussex). I am a Fellow of the CIPD, a Fellow (and Board Trustee) of the Association of University Administrators and Co-Chair of the Organisational Development in Higher Education Network.
Testimonial: Marketing Director, Charitable Sector

Sara listens well and quickly establishes a good rapport. She has helped me bring my thoughts together into a coherent picture and identify and implement a number of actions to take my team and my own performance forward.



Testimonial: Director of L&T, HE

Sara very ably held space for me, and I felt safe in expressing raw emotions and responses. I don't think I have necessarily made this easy at times, but none the less her practice as a coach has been highly effective and has helped me to make changes and begin longer processes of change that I have needed to make.

Through the sessions I have been able to take the conversations where I needed to but was also challenged to delve deeper into areas which held more data / information to create greater learning. This felt organic in process, fluid rather than contrived or orchestrated and helped to build and maintain the level of trust needed for my journey. It also helped me to feel that my ramblings had value and has helped me to build greater confidence in my professional voice.

I think these changes are noticeable in my work, and as a result of Sara's effectiveness as a coach, my sense of self, and self-awareness has changed, evolved and feels more coherent.





Testimonial: CEO, SU

I loved working with Sara. She helped me to articulate what I wanted from my professional life and really listened to me. Sara introduced me to a range of exercises which identified my priorities. Occasionally I found some of Sara's questions really tough to answer (I had struggled with my work/family identities for a long time and had an emotional response to some topics) but I felt guided and supported at all times. It felt great to be honest and direct. I would recommend Sara's coaching to anyone – I am happier and more fulfilled at work as a result.




Steph O'Halloran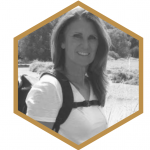 About Steph

Steph qualified as a coach in 2011 with the Centre for Coaching at Middlesex University and has coached regularly since then. For the majority of that time, Steph worked at the Open University coaching members of staff at all levels and in a variety of roles, to help improve their performance at work and maximise their potential. She provided coaching support to a number of leadership and management development programmes, helping to embed the learning on the programmes back in the workplace, as well as providing support to deal with specific challenges.

Steph is a qualified Action Learning Set facilitator and has provided group coaching support to numerous teams by applying the Action Learning Set model. She is also a mentor and helped set up a mentoring programme to run alongside a women's leadership programme.

In addition, she designs and delivers career development workshops to support individuals to take responsibility of their development and achieve their career aspirations.

Steph is currently a Delivery Manager on the AUA's Postgraduate Certificate in HE and is also a Practice Tutor on the OU's MBA programme.
Testimonial:
Senior Change Manager, HE

Steph has coached me through both personal and work related issues over the last 5 years and I have found these coaching sessions to be both valuable and enlightening. Steph has an amazing questioning technique, it seems she doesn't have to ask many questions to have an impact; the questions she asks are really thought provoking and seem to unlock a whole stream of thought and a different perspective on the issues.

Steph also manages to strike a great balance between gently pushing you outside of your comfort zone while remaining compassionate and aware of your feelings. I feel I can always rely on Steph to reflect back what she is seeing in a very objective way which has definitely helped me to shift my thinking on many occasions!
Testimonial:
Career Consultant and Business Coach

As learning and development colleagues I have observed Steph's significant coaching expertise on many occasions over the years. Working competently and sensitively with both groups and individuals up to Executive level, I have seen Steph demonstrate excellent active listening skills, prompt action and 'hold the mirror up' as a tool to provide gentle but effective challenge. This has enabled the people she has worked with to move forward with clarity and confidence, generating greater productivity and impact in their working lives.

As Steph's former line manager, I have also had a number of coachees volunteer to me how impactful working with Steph as a coach has been. I am sure she will go on to make a real positive difference in many people's lives moving forward.

Pete Quinn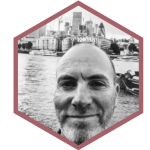 About Pete

Pete Quinn is a coach and mentor used to working with teams and individuals in Higher Education in the UK and Hong Kong. As well as supporting personal and professional development Pete is experienced in enabling diverse teams and individual progress. As well as his own coaching and mentoring Pete has developed 'Diversity Mentoring Programmes' and works in authentic allyship and disability confidence. Pete has CMI accreditation in Professional Coaching & Mentoring. He is MHFA, ASIST and safeTALK trained and has enhanced DBS certification.

Pete worked at Oxford University in the Disability Advisory Service and was Deputy Head of EDI when he supported a Diversity Mentoring Programme with colleagues that featured in 'Developing Successful Diversity Mentoring Programmes: An International Casebook' published by McGraw Hill. This was alongside helping to devise and develop mentoring systems for students and employees with Autism, Chronic Conditions and Mental Illness. At the University of York Pete participated in co-coaching networks, mentored colleagues and students and subsequently provided coaching and mentoring in Hong Kong to teachers as well as 1:1 coaching for teams and individuals in UK HEIs

Outside of HE, Pete mentors and supports men's mental health initiatives in York, in particular 'Menfulness', as well as mentoring student entrepreneurs and social enterprises.
Testimonial:
Social and Behavioural Scientist, HE

Pete is a one-off. He is highly supportive as a mentor and extraordinarily perceptive on the issues faced by people with disabilities at all stages of education and work. His insights are extremely helpful in working out how to negotiate difficult personal and professional issues from an access point of view. He is breaking new ground by taking on complex cases and situations, and working out "first time around solutions". I highly recommend him and hope his international portfolio grows substantially.
Testimonial:
Charity Founder

I would recommend him wholeheartedly in any role requiring a diversity and disability specialist, or as someone with lived experience of being an ally, champion and critical friend within senior management at Board level.

Jan Shine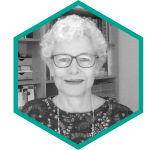 About Jan

Jan Shine is an experienced coach who works throughout the UK higher education sector with individuals, teams and organisations contributing to personal, professional, and organisational development. Jan has an accredited professional Certificate in Coaching gained in 2013 through the Centre for Coaching/University of Middlesex. She has a wealth of experience of coaching and mentoring individuals across all levels and categories of staff in higher education. Other relevant qualifications include a Post-Graduate Diploma in Management as well as being qualified in MBTI and BPS Levels A and B occupational testing. Jan has enhanced DBS certification.

During Jan's HE career she worked at the Open University where she designed and managed a mentoring programme within an academic unit as well as providing 1:1 development coaching to staff at all levels across a wide range of issues including, personal development planning, line management, life-balance, professional transitions, working relationships, role applications and moves, embedding learning following training, and reflective practice. Jan has extensive experience as a mentor of professional services staff and has experience of providing mediation in the workplace.

Outside of HE, Jan provides 1:1 development through clinical supervision of professionals working in post-adoption support, as well as providing 1:1 support to adults affected by adoption as an intermediary. Jan is in her final year of counsellor training.
Testimonial:
Higher Education Professional

I met with Jan for 1-2-1 personal coaching at a time when I was seeking change. The main purpose was to consider the options and opportunities available to me (in the short and long term) and did not necessarily mean a change of job role or workplace.

Jan assisted with providing tools to allow me to review my current skillset and experience in my own time, to use to as a prompt for our discussions. In particular, I found her summary notes very useful for reflection and potential actions.

I found Jan extremely professional; maintaining a warm and engaging, non-judgemental approach. I felt confident in opening up to her and trusted she would maintain confidentiality. I would not hesitate to recommend her to others.

The outcome of our coaching sessions was extremely positive. I really valued this time together which allowed me the opportunity to pause and reflect on my own personal ambitions and career goals.
Testimonial:
Higher Education Professional

I have benefited from Jan's very natural and incredibly supportive coaching style. Throughout some turbulent and pivotal times during my career in Higher Education, Jan has been more than a solid and reliable sounding board, she has helped and inspired me by encouraging me to recognise and celebrate my achievements, consider what I really wanted and take appropriate steps forward. Jan has a calm, patient and receptive manner which enables self-reflection and 'internal stock taking'. Her ability to actively listen, comprehend and enable is quite exceptional. Jan inspires you to be fair to yourself, reflect, be brave, learn more about your own strengths and limitations, be confident, aspirational and find your own solutions…don't ask me how she does this, she just does.

Coaching with the AUA operates as part of AUA Consulting. AUA Consulting is about improving professional services practice and developing professional services performance. It is a consulting practice that is 'of the sector for the sector' – any financial surplus derived from AUA Consulting is reinvested to support the AUA's charitable objectives – connecting and developing HE professionals – for the benefit of the UK higher education sector. Find out more here.