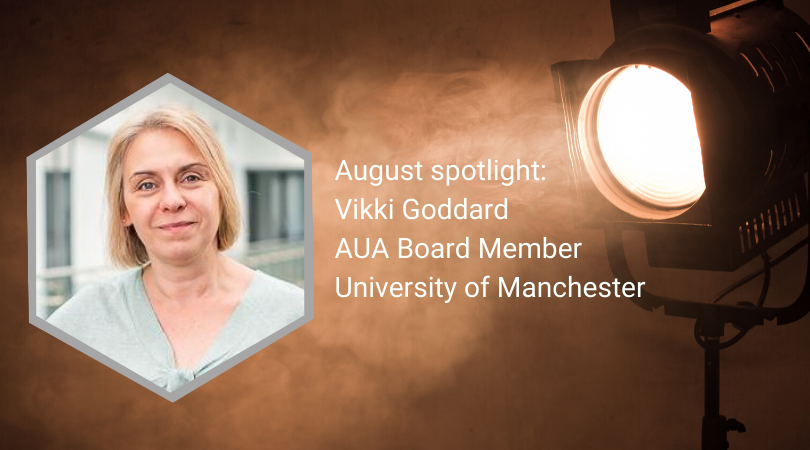 The August member spotlight is on Vikki Goddard, Director of Operations for the Faculty of Biology, Medicine and Health at the University of Manchester. Vikki is one of our current Board of Trustees members.
Why do you do it?
I've been a member of AUA for a long time and I really appreciate the support that it has given me in my career and in building my networks. I thought it would be a useful way for me to give something back to the Association.
What has been the best bit so far?
I've really enjoyed our discussions around the development of our new strategy. It's been really challenging, we've had to ask some difficult questions (and have heard some equally difficult answers!), but it has been very rewarding, particularly to get the broader feed in we have had from all kinds of people in the HE management community.
Would you recommend the role?
I've really enjoyed it so far! There is ample opportunity to do a really wide variety of things, from scrutinising the accounts to introducing keynote speakers to an audience of several hundred at Conference – both pretty daunting in their own way! It also gives you the experience of being a charity Trustee, a really important role in it's own right.