Membership
It's time to get connected.
Join your professional community and realise your potential as a HE practitioner.
Why should I join AHEP?
Joining your professional association makes a statement.  It says you are an engaged HE professional and demonstrates a commitment to your career development. It also does so much for you.  It connects you to a wider community of like-minded professionals and opens up opportunities that will broaden, support and encourage your professional interests and development.
Your membership benefits
Networking: Our members are connected. Through us you can link with a variety of networks at a national and local level, and make connections with colleagues working in all areas of HE and at every stage of the profession to share knowledge and experience.

Professional recognition: As an AHEP member you are demonstrating your commitment to the sector and your career in HE. Your post-nominal letters show others you are an engaged higher education professional and an active member of AHEP.
The Professional Framework: The AHEP Professional Framework is a versatile tool that supports the development of HE professionals. Based on professional behaviours rather than skills or competencies, it works on an organisational and individual level, across all roles in HE.
As a member you can access our CPD Planner, an interactive online tool, designed to help you to identify strengths and areas for improvement for each of the AUA's nine professional behaviours. It takes a few minutes to use and you receive outcomes immediately with suggested activities and ways to plan your future development.
AHEP Mentoring: Our mentoring programme is an opportunity for our members to use a mentoring relationship to empower their career journeys, improve their professional practice and support their professional development.  As the largest association of HE professionals in the UK, with members in roles covering the full-breadth of professional services, the AHEP is uniquely positioned to offer this national scheme.
Qualifications and training:  We offer formal qualifications and courses designed specifically for HE professionals; gain an academic award by studying our Postgraduate Certificate in Higher Education Administration, Management and Leadership or become an Improvement Practitioner with the Lean Six Sigma courses and apply the methodology to your workplace. 
Volunteering: Professional development comes in many guises at the AUA. We offer a range of volunteer opportunities which help broaden your experiences beyond your immediate professional context – from presenting at one of our conferences, to mentoring, to joining a short life working group; there are lots of ways to get involved.
Accreditation: Our accreditation scheme provides a clear pathway for you to take your career further and become an Accredited Member or Fellow of AHEP.
Exclusive experiences: Our AHEP Annual Lecture featuring high profile speakers and experts from across the sector, open exclusively to AHEP members.
Global opportunities: Our annual study tour gives you the opportunity to connect with colleagues across the globe and experience higher education in another country, or you could find yourself representing the AUA at an international conference supported by a bursary.
Events and conferences: Our programme of learning and development offers a series of conferences and events on a range of HE topics and skills to enhance your knowledge and practice. And if you miss out on some of our webinars, we also have a dedicated digital resources page available only to our members with access to webinar recordings and related articles.
An enhanced web experience:  As a member you can unlock the website to access an enhanced site which is personal to you.  You can securely update your membership details, tell us about your interests, make connections and log and record your CPD. And while you're there you can visit our interactive forums, to share best practice and find out what everyone is talking about.
Resources and publications: Perspectives is our quarterly peer-reviewed professional journal that shares ideas to enhance the practical aspects of higher education management and administration.  Our Good Practice Guides provide bite size support for your professional practice and we also publish blogs, articles, career stories and all our latest news on the AHEP website. As an AHEP member, we invite you to write for us. Having your words published in print or online can simultaneously boost your professional identity and development.
Discounts: As a member you can take advantage of discounted rates to all of our events, including our flagship Annual Conference and Exhibition.
---
Tax relief: AHEP Membership subscriptions are fully allowable for those employed in the sector as a deduction from taxable income under Section 201 of the Income and Corporation Taxes Act 1988.
This template can be submitted to HMRC if you do not complete a tax return form. If you submit a tax return then your AHEP subscriptions can be listed as a tax-deductible expense.
More information on how to claim tax relief on your subscription is available on the HMRC website.
AHEP values
AHEP members are continuously:
Credible – We take pride in being professional in everything we do. By modelling the professional behaviours defined in the AHEP Professional Framework, we drive credibility for ourselves, our members and the higher education sector as a whole.
Collaborative – We connect individuals on three levels: to their own career, to the wider AHEP network and, via this, to professional services staff working in higher education.
Inclusive – Our members become part of an accessible and diverse community that offers something of value to all professional services staff within the higher education sector. There is an active role available for everyone no matter what stage they are in their career or what career they've come from. The true value of the AHEP network lies not in the number of members but in their diversity and the contribution that each member makes.

 

Personable – When connecting with our members, partners and the wider sector, we ensure to maintain a welcoming, friendly nature through all interactions, fostering positive relationships throughout the AHEP community.
Membership fees
Membership can be paid for on an annual or monthly basis as per the structure below:
Associate – £49.00 annually / £4.12 for the first month then £4.08 for the remaining 11
Member – £99.00 annually / £8.25 per month
Accredited Member – £149.00 annually / £12.38 for the first month then £12.42 for the remaining 11
Fellow – £199.00 annually / £16.62 for the first month then £16.58 for the remaining 11
I'm ready to join
We're delighted that you're ready to join AHEP.
…and you'll soon be joining our large network of international members and enjoying the many benefits that membership of AHEP offers HE professionals.
Institutional Partnerships
AHEP is proud to offer institutional partnership as part of our commitment to work across the sector to achieve our mission of empowering, connecting and developing HE Professionals. They complement the individual membership of those who work within the institution.
What are institutional partnerships?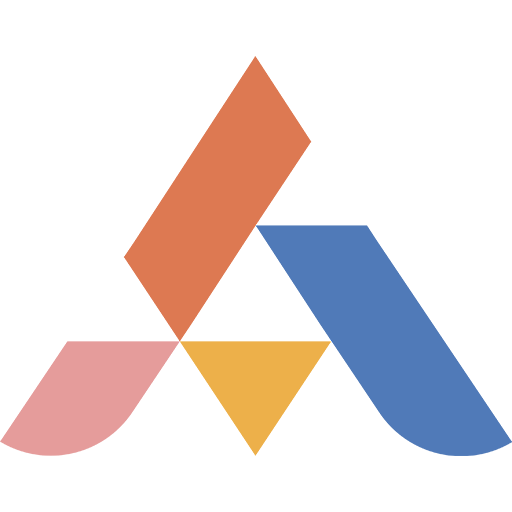 We have yet to find an institution not committed to developing and supporting its professional services community.
AHEP institutional partnerships provide a holistic range of benefits, encompassing talent attraction and retention, elevating the expertise of the professional services community, fostering sector-wide collaboration, championing higher education advocacy, and affording individual staff members advantageous offerings like reduced membership costs, robust career support, a well-defined path for career advancement, and opportunities for personal and professional networking and development.
The Senior Sponsor:
Each organisation should have an appointed senior sponsor who can: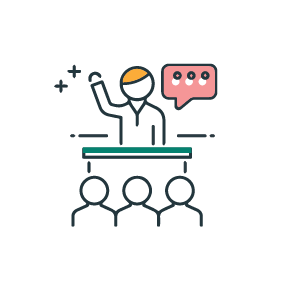 Agree partnership goals.

Make decisions on behalf of the institution.

Advocate and ensure the promotion of the partnership for the benefit of their professional services staff.
The appointed key contact should have appropriate seniority to influence their colleagues to engage with the AHEP. Often, this will be a COO, Registrar or senior director.
The benefits for institutions:
Helping you attract and retain talent. Committing to an AHEP institutional partnership demonstrates a tangible investment in the career development of your professional services staff, which is a challenging labour market that enhances your employer brand.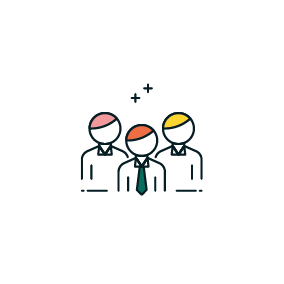 Improving the skills of your professional services community:
AHEP institutional partnerships facilitate access to training and development opportunities, enabling your professional services community to acquire new skills relevant to their roles.
Enhanced expertise within your institution:
Through an AHEP institutional partnership, individuals can gain specialised knowledge and expertise in their fields. This increased expertise can lead to more innovative problem-solving and decision-making within the institution.
Enhanced collaboration across a rapidly changing sector:
It signifies a commitment to collaboration across the sector, fostering partnerships and knowledge-sharing that can lead to innovative solutions, cost-sharing, and improved outcomes for all participating institutions.
Advocacy for the HE sector: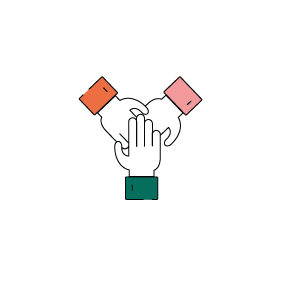 Institutions benefit from a commitment to best practices and advocacy in the sector, which provides a platform for a strong collective voice. This collective advocacy can influence policy changes, funding opportunities, and sector-wide improvements, indirectly benefiting the institution.
Why do your professional services staff want you to have an institutional partnership?
Discounted Membership: Individuals will receive a discount on their membership of AHEP, enabling them to make the most of the career development opportunities on offer at a more affordable cost.
Comprehensive Career Support: the AHEP partnerships provide access to comprehensive advice and practical help to support career development. This support includes valuable resources, mentorship opportunities, and training programs, empowering individuals to advance their careers within the institution.
A Career Progression Pathway: Access to the AHEP Professional Framework empowers individuals to thoughtfully plan their career progression thoughtfully, strongly emphasising developing the skills and behaviours in high demand within the sector.
Networking Opportunities: AHEP partnerships offer individuals extensive networking opportunities across institutions. This networking enables them to build valuable connections, share experiences, and gain insights from peers in the sector, fostering personal and professional growth.
How are these benefits delivered?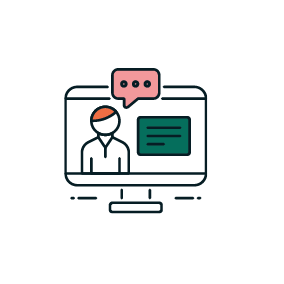 There is flexibility to assemble a tailored partnership package that suits your institution's specific needs and objectives.
This package may include:
Discounted membership benefits for all your professional services staff.

Complimentary training spots, which can be utilised as staff incentives.

Preferential rates or complimentary attendance opportunities at the association's annual conference.

Access to coaching services for senior leaders within your institution.

Allocation of AHEP consulting days annually.

Recognition through the prestigious AHEP Mark of Excellence, signifying your institution's unwavering commitment to developing its professional services staff.

Authorisation to utilise and adapt the AHEP Professional Framework.

The opportunity for senior leaders to showcase your institution's best practices at the annual conference.

Visibility across our channels, highlighting your institution's proactive role in nurturing and supporting its professional services community.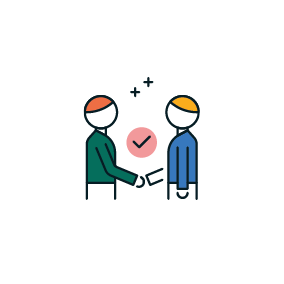 Who are institutional partnerships for?

Our institutional partnerships are designed to be inclusive and accessible to organisations within the higher education landscape, catering to universities and colleges of all sizes and geographic locations. Regardless of your institution's specific characteristics or location, we can tailor the right partnership for your professional services community.
How much does it cost?
As we customise each partnership, we don't have a fixed price. However, our primary goal is to create appealing institutional partnerships, and we've designed a flexible model to ensure equitable access, irrespective of an institution's size.
Feel free to contact us to discover how an institutional partnership can enhance your employee benefits with a fair financial commitment.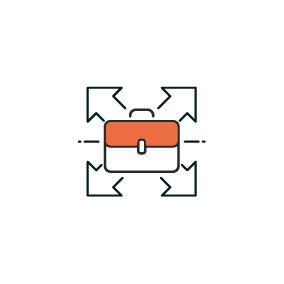 How long does an institutional partnership last for?
An institutional partnership is generally established for three years, allowing ample time for collaborative initiatives to flourish. Throughout this period, we proactively engage in regular reviews, ensuring that the partnership remains dynamic and relevant and continues to deliver value. These reviews serve as opportunities to fine-tune strategies, assess outcomes, and explore avenues for further enhancement, ultimately fostering a long-lasting relationship for the benefit of your professional services staff.