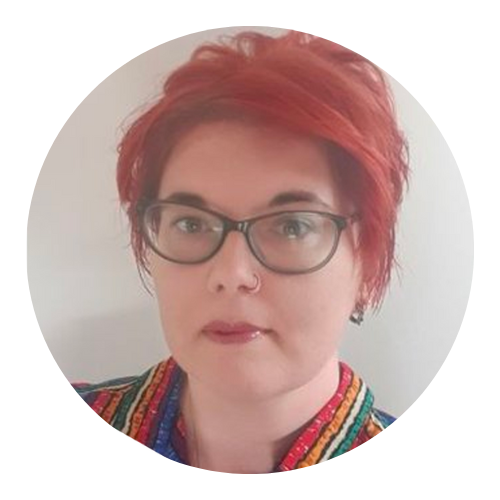 Dr Ella Popper – Head of Professional Development, AHEP
Development Monthly | #25 November 2023 | 'Career Catalyst: HE insights for Professional Growth'
A career as a higher education professional can often feel like a journey through Wonderland, much like Alice's adventures. Many of us stumbled into this mysterious and sometimes curious sector, much like Alice's fall into the rabbit hole, not entirely sure of what it entails or that it could be a fulfilling career path.
Now you're here in Wonderland, the way forward may seem as perplexing as Alice's encounters with the White Rabbit. One common notion about careers in the professional services is the lack of career progression routes. In higher education, however, developing a career is more like tending to a garden of knowledge. Your skills and talents need to adapt to a constantly changing landscape of challenges and demands. Your career isn't just about climbing a ladder; it's about developing the skills and knowledge necessary to navigate this intricate landscape, whether by growing within your role or exploring new directions.
In Wonderland, there are rarely direct routes from A to Z. Your career as a HE professional is more of a winding path, with opportunities to change directions at crossroads. The AHEP Professional Framework acts as your map, helping you chart your course through the complex world of HE professional services. It empowers you to thoughtfully reflect on where you are now and where you would like to be. The Framework emphasises the development of behaviours, knowledge, and skills in high demand across the sector. The Framework is the foundation for all of AHEP's activities. We now turn to consider some frequently asked questions about the development of the Professional Framework and its core features.
Why a new Professional Framework?
The AUA CPD Framework, while valuable, hadn't seen updates since 2015-2016. The world around us and the expectations of HE professionals and institutions have evolved significantly since then. In 2020, the AUA conducted extensive consultations, leading to the Future of HE Professionals (FHEP) report. While the existing Framework's behaviours were endorsed, the sector's changes necessitated a new framework. The AHEP Framework was produced through further in-depth consultation with stakeholders, research, and benchmarking.
What is the difference between the CPD Framework and the new Professional Framework?
AHEP's Professional Framework is an evolution of the AUA CPD Framework. It retains the behavioural emphasis of the previous Framework and includes knowledge and skill components combined within eight new professional commitments. We have recognised challenges for the sector, including ensuring the embedding of equity, diversity and inclusion, sustainability (in its broadest sense) and technology by reflecting the behaviours, knowledge and skills to meet them. Overall, we have more clearly articulated the connection between the Framework and reflective practice, emphasising that the Framework can be used as a tool to develop reflection and self-awareness. Using the Framework as a reflective tool throughout your professional journey is supported by its alignment with our four levels of membership. Rather than the levels reflecting job positions, they articulate four distinct tiers of influence and impact, and the alignment with the Framework outlines the behaviours, knowledge and skills to make a positive and meaningful contribution at each stage. Therefore, this Framework provides more detail and structure around the eight professional commitments compared to the nine behaviours in the previous Framework. This detail has been achieved by providing comprehensive top-level statements for each commitment before breaking each one down into a table of exemplars for every professional commitment mapped against the membership levels.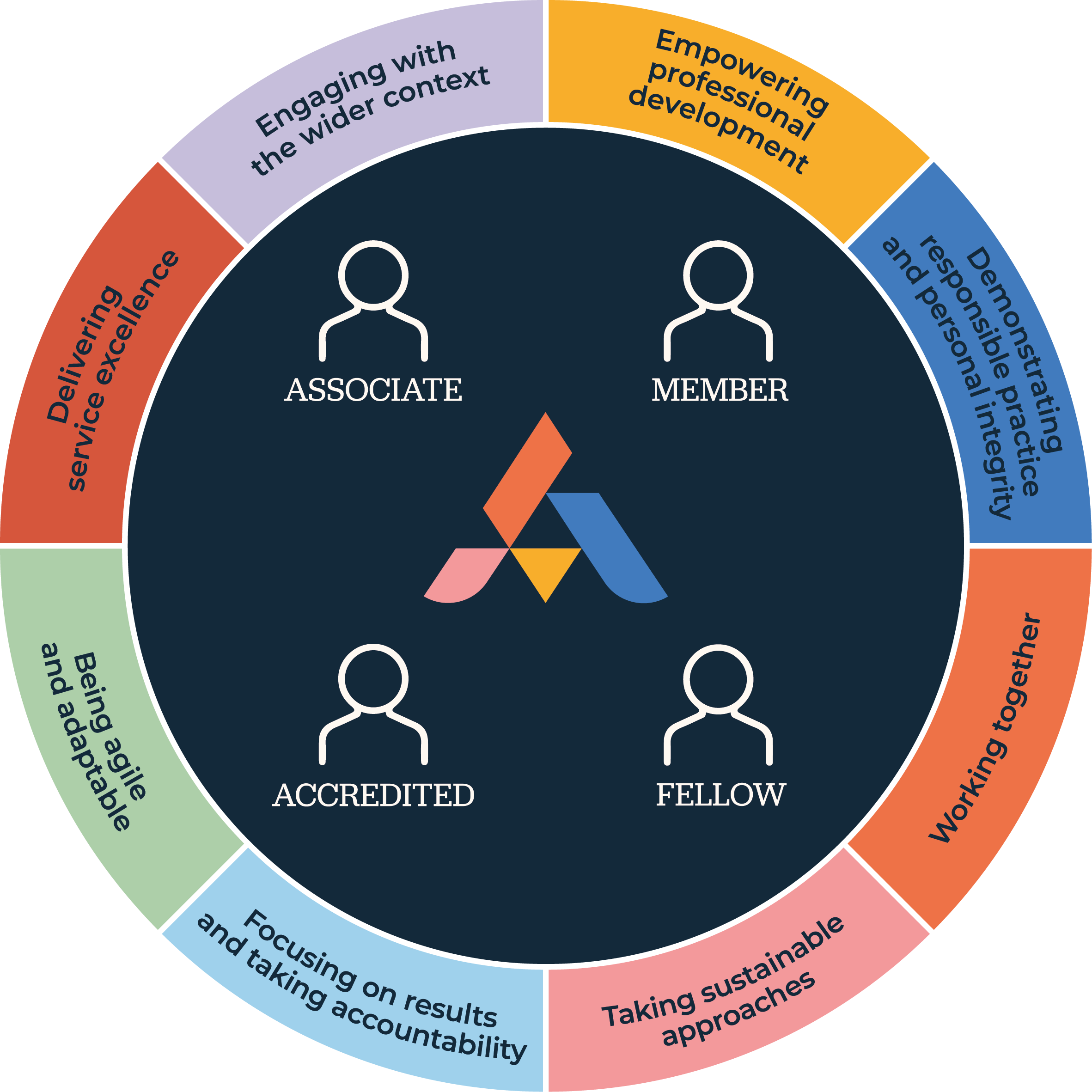 How can I use the Professional Framework?
The Framework is a flexible tool, principally focusing on supporting the professional journey of the individual, but it can also be used as part of a team or incorporated into institutional strategy. The professional commitments can be used to:
Identify and reflect on your areas of strength and assess your areas for development.
Build on existing strengths and develop areas for improvement.
Self-assess where you are and what you need to plan your next career steps.
Seek structured feedback from others.
Conduct appraisals.
Develop your team.
Support recruitment and selection.
Our Framework guidebook will help you to understand how to use the Framework and includes suggested activities to help individuals and teams apply the professional commitments in their context. Each activity within AHEP's professional development portfolio will be aligned with the Framework, and you will be able to see from our event descriptions which professional commitment each activity intends to develop.
So, whether you're starting your journey or navigating your way through HE Wonderland, AHEP's Professional Framework empowers you to take control of your career path. As we implement AHEP's strategy, we'll be developing further resources to support the use of the Professional Framework, along with resources that support the development of each professional commitment. In November, look out for a recorded briefing about the Professional Framework. We also want to hear what resources you would like to see developed and give you the opportunity to ask further questions about the Framework.
We encourage you to join our online Q&A on the Professional Framework on Monday 4th December. Bookmark and return to our Events webpage for details and registration information.
Join the discussion @The_AHEP #Develop or scroll to the bottom for comments
Check out other articles from Development Monthly