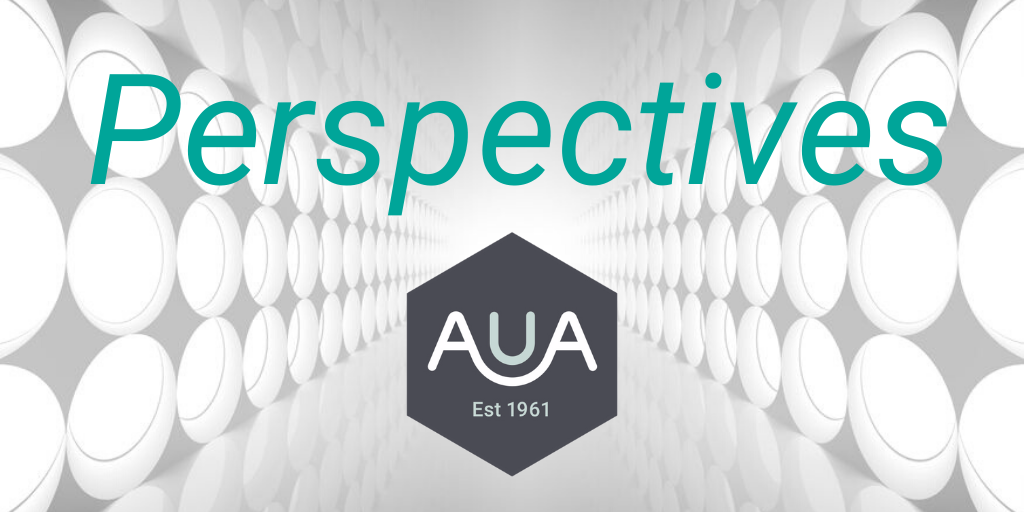 Perspectives: Policy and practice in higher education is the AUA's monthly journal which provides higher education managers and administrators with innovative material which analyses and informs their practice of management.
The Perspectives journal is published four times a year, and is available to AUA members in both hard copy and online.
Members can access the full versions of Perspectives online. Once you are logged in, you will see a button below. Click here to log in
---
We are launching our new series celebrating articles that have appeared in the AUA's journal Perspectives: Policy and Practice in Higher Education that our members have found relevant or meaningful.
Adrian Parry is Executive Director of Corporate Governance at the University of Portsmouth. Before joining Portsmouth, he was the University Secretary of the University of Bedfordshire and, amongst other roles, also served as the Clerk to the Higher Education Funding Council for England and the Further Education Funding Council. He has been an AUA member since 2010 and is currently Deputy Chair of the Perspectives Editorial Advisory Board.
---
Perspectives article review – 'University Governance – An Issue for Our Time' Michael Shattock – (2012)
I can't say that I agree with everything that Mike Shattock has written elsewhere – for me, much of his work seems to lament the passing of an era of governance that probably never existed. I also firmly believe that "new" universities can govern themselves at least as well as universities with governance models that reflect older traditions. Nonetheless, I owe this article – and him as its author – a debt.
The military philosopher Carl von Clausewitz wrote that: "Everything in war is very simple, but the simplest thing is difficult". The same may be said of university governance. Much of this difficulty is because people make governance more complicated than it needs to be. Fundamentally, effective governance is about having the right information at the right time to make the right decisions. It is nothing more complicated than that – the rest is subsidiary.
The power of Shattock's article rests upon his identification of the three collaborative components of the "good governance triangle" – a strong governing body; strong academic participation in decision-making; and a strong executive. Underpinning this model is his contention that: "We should be thinking not about effective governing bodies but about effectively governed universities".
The argument is simple and obvious but frequently overlooked. Too often, we equate governance only with our governing bodies and not with our broader decision-making. We compartmentalise our decision-making and fail to look holistically. We don't always have the right information at the right time to make the right decisions because we don't involve the right people. We forget that people are more likely to contribute to decisions when they feel part of the governance process.
That's why, whenever I talk about governance at staff induction or elsewhere, the "good governance triangle" – and, by implication, Shattock's Perspectives article – has pride of place.
---