Merlin Harries appointed Anglia and London Network Coordinator
Merlin Harries has been appointed the new Network Coordinator for the Anglia and London Region. We asked Merlin to share a little bit about himself.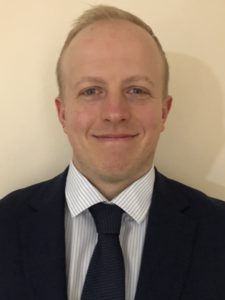 ---
Merlin's background
My background in higher education typifies the rich diversity of professional services roles within the sector. During my studies at the University of Greenwich, I benefited greatly from the diligence and skill of professional services staff. They were the gatekeepers for vital processes, and a consistent source of indispensable support for students. I feel very fortunate to have had the opportunity to continue working alongside colleagues who exemplify these qualities, most recently as an Assistant Registrar at Royal Holloway, University of London. 
I was truly delighted to be offered the role of Anglia and London Regional Network Coordinator, and I am very much looking forward to working with our members and advocates across the region. The AUA is uniquely placed as a professional association, in providing an important representative voice for higher education professional services staff. We are experiencing a period of significant change across the sector, where administrators and managers in all areas will be keenly aware of the importance of their contribution in supporting their institution and, more broadly, UK higher education. It is an exciting prospect to be able to work with fellow professionals, to facilitate networking opportunities and development activities to support their continued professional growth.
Network developments
My priorities for the coming months are to continue the work of my predecessor, Tee Holden, in connecting and developing higher education professionals within the AUA network across Anglia and London. I will be reaching out to members and advocates, with a view to achieving further growth in our membership, and building on our strong base of advocate representation within our institutions. I will guide activity across the region by listening closely to our members and advocates. Over the next few weeks, members in Anglia and London will receive a short survey from the regional network team, which we will then use as the foundation for designing content and events for the future. I would welcome thoughts from anyone within the AUA Anglia and London network, so please do feel free to get in touch.