Zoe Tupling, Ambitious Futures Graduate Trainee at Glasgow University
Zoe's career story
In my role, I am… working in Human Resources as part of the Equality and Diversity Unit. This is my first of three placements as a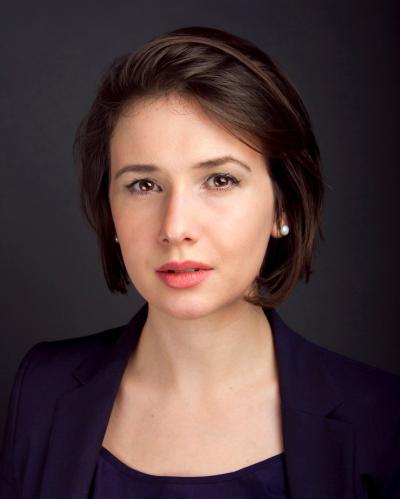 Graduate Trainee in the Ambitious Futures Programme for University Leadership. My current project is responsible for ensuring the University of Glasgow will obtain Disability Confident Level 2, as part of a UK Government scheme supporting employers recruiting, employing, and retaining disabled people and people with long-term health conditions. As it's my first time working full-time in HE, I count myself lucky to have been placed on a team of high-performing, hugely ethical, and always supportive Equality and Diversity champions.
My typical day… starts with coffee. Lots and lots of coffee. Once the essentials are complete, I check my calendar and plan my day depending on the priority of short-term, long-term, and personal development tasks. As part of Disability Confident, I am running an internal consultation process that has involved providing presentations to senior management and asking for self-assessment submissions. The next step will be coordinating and facilitating a focus group to obtain more data on what the University is doing well and where it can improve in terms of accessibility and support for disabled staff. Besides my regular work, one of the many benefits of being an Ambitious Futures Trainee is that I am encouraged to develop my skillset and knowledge, so I actively put time aside for attending lectures, taking workshops, and developing areas where I am uncomfortable (current project: social media savviness to override natural luddite tendencies).
I chose to be an AUA member because… I believe in the value of human networks. The benefit of the AUA is it does all the hard work of coordinating and bringing together the best and brightest of university administrators, so now it's up to me to make the most of the opportunity. As part of my recent training, I was encouraged to take the Myers Briggs test which established I am 90% extroverted. I am that annoying person who would rather call than email and who physically shows up knocking at your office door because I trust that greater human contact leads to greater communication and greater problem-solving. I respect the limits of my own knowledge and capacity, which heightens my appreciation for collaboration with others. Finally, I look forward to contributing to the AUA with my own pocket of knowledge and acting as another happy link in the community.
The best part of my role… is the flexibility and emphasis on personal learning. As a Canadian whose previous work experience was primarily in the civil service and political staffing, who's still integrating into British society and lingo, the Ambitious Futures Programme has been a gift from the HE Gods to have the time to investigate the scope of university professional services and British policy in general.
My back-up career would be… something in the creative arts. Like a writer, actor, dancer, or dachshund juggler. But, for now, those all seem less exciting than my (hopefully) ambitious HE future.
AUA career stories