Mark Crittenden, Student Centre Manager at University of Greenwich
…talks to us about the way the AUA helped his career development, the most overused phrases in HE and what advice he'd give his 13 year old self.
Mark's career story
How long have you worked in HE and what was your first position?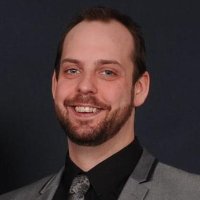 I have been working in HE for 10 years and started out as a Student Information Officer at the University of Greenwich.  This was an entry level role making letters for students, pointing them to certain rooms on the campus and giving staff and students really general guidance.  I joined the sector about a year after graduating and found the role by accident.
I was the first generation of my family to go to university and wanted to keep studying for my Masters in either Forensic Psychology or Therapeutic Counselling, but couldn't afford to not go back to work.  I went back to my weekend/summer job took up the opportunity for some additional training and when the role got too repetitive (which wasn't long) I started looking for a career.
I tried looking at roles in marketing, banking and then found the advert for my first role.  It wasn't until I started working at a university that I realised the amount of administration happening behind the scenes.
How has the AUA helped your career/development?
The AUA firstly has helped my confidence.  I have always been a bit more of an observer and listener but the AUA most definitely helped me find more of a voice in my career.
I have met many amazing people from all walks of life, from all areas of HE and all levels in their career and the constant has always been a feeling of welcoming.
I have met some of the least judgmental people I know who are more than happy to have a chat with you about the sector (or the world in general) and from a career point of view, has really opened my eyes; from a general growth point of view it has pretty much done the same.
For someone who hasn't had a chance to experience being part of the AUA for very long or not really engages, I could say that it is a bit like playing the bonus round in the TV show catchphrase.  When you only have one of those squares cleared, you see something questionable, that you just don't get and if you're not careful you could end up giving an answer (that isn't even a catchphrase).
On the flip side, the wide range of members in the AUA help build up a fuller picture, and the more members you talk to, the more events you attend the more squares get cleared away and you get then little bit closer to the right answer.
What do you value most about working in HE?
Diversity; in the people, the work; the ideas.  If you ask what I value most about the AUA, I would say the same, but add that it is a community.
What do you think is the most overused phrase in HE?
"…but that is how we have always done it."  A phrase I hear too often and dislike.
What would you most like to tell yourself at age 13?
Failure is ok, you will learn from it and being scared of it will stop you from following opportunities and experiences you will, as an adult, regret you missed.  Enjoy doing the creative things that make you happy and don't give them up because of worrying too much about the future.