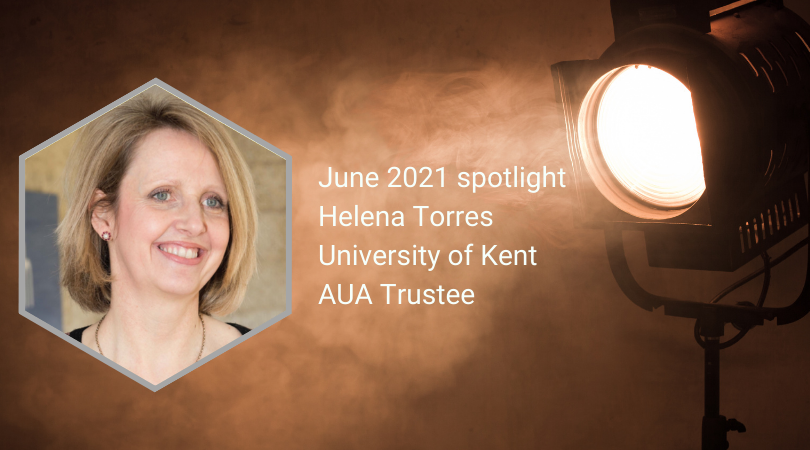 The June member spotlight is on Helena Torres, Centre Administration Manager, Brussels at the University of Kent. Helena is is one of our current Board of Trustees members.
Why do you do it?
I have benefited greatly from being a member of the AUA throughout my career in higher education. I particularly enjoyed being part of a project team piloting the CPD Framework and was looking for a volunteering opportunity which enabled me to be involved in the AUA's business again, and to give something back. The Trustee role allows me to do this.
What has been the best bit so far?
The feeling of being able to make a difference to the association and to contribute to shaping its future. I think this has had a greater significance during the challenging COVID-19 times as it has given me an additional sense of purpose. I have also really enjoyed working closely with the Professional Development team and being involved in the planning of the remotely delivered events. It has felt exciting being behind the scenes of the flagship AUA Annual Conference, as it is the first one in 2 years and the first one that has been delivered virtually.
Would you recommend the role?
Yes, absolutely. It is a fantastic opportunity to be at the heart of the association, to work alongside colleagues from across the sector who have the same commitment to higher education professionalism, and of course, to give something back.