Panel discussion
We're bringing together a panel of colleagues from across the sector to share their insights on burning sector issues, and discuss questions that are playing on your mind. Please come ready to raise your challenges and hear the views of panellists and colleagues.
The title of this year's discussion topic is: What does a sustainable university look like? 
Panellists for the 2019 Autumn Conference debate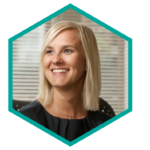 Dr Louise Ellis 
Director of Sustainability | University of Leeds
Louise  leads on developing and delivering an integrated Sustainability Strategy across all University activity. Before taking up the role of Director of Sustainability, Louise held a lectureship within the School of Earth and Environment, where she specialised in organisational sustainability and the interface between business and policy. Prior to joining the University, Louise worked for Deloitte and Mott MacDonald, where she collaborated with a number of corporate clients on projects ranging from sustainability integration to developing new power stations.
---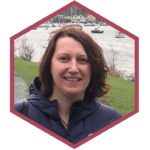 Lisa Baker 
Deputy University Secretary and Head of Governance | University of Lincoln
Lisa has worked in HE governance and administration for over 20 years.  She is Officer to the Board of Governors and its sub-committees and the Senior Leadership Team and responsible for ensuring good governance processes lead to appropriate decision-making.  She heads the Secretariat department which oversees the management of student contention cases and delivery of the information compliance agenda.  She also chairs the Academic Offences Committee and the Standing Regulations Oversight Group through which regulatory changes are driven through the approval process.  Lisa is also module co-ordinator for Organisational and Board Effectiveness and teaches on the MSc Governance.  She is also currently a part-time student herself having recently started the Senior Leaders' Masters Degree Apprenticeship, a mentor on the AUA's PG Certificate programme and, outside of work, a school governor.
---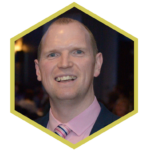 Nick Allen
Executive Officer in the Office of the Vice Chancellor | University of Northampton

In this role, Nick works with the Vice Chancellor and Chief Operating Officer to support a range of activities including acting as the University representative on the Northamptonshire Armed Forces Covenant group. He was part of the team which supported the development of the new Waterside Campus. In his former role at Northampton, Nick supported the University award ceremonies, certification and conferment processes and was previously a member of Northampton's quality team, supporting external examining and external scrutiny at the University. Nick has also worked at The Open University – where he worked as a member of a team funded by HEFCE supporting nationally-funded teaching and learning projects and schemes. He has also worked at Sheffield Hallam University, where he worked as an Administrative Assistant within an academic unit. Nick is one of the two Joint Midlands Regional Co-ordinators for the Association of University Administrators (AUA), a graduate of the AUA PgCert, an active PgCert mentor and is a former Chair of the PgCert Board of Study and a former AUA Trustee.
---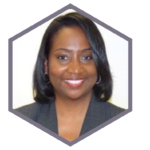 Tina DeNeen
Associate Executive Director
AACRAO
Tina DeNeen serves as Associate Executive Director for Meetings and Partnerships at the American Association of Collegiate Registrars and Admissions Officers. Prior to joining AACRAO, DeNeen worked in higher education at several American institutions as University Registrar. Her portfolio included the typical functions of a University Registrar, along with direct responsibility for student services, enrolment management, veteran student support, transfer student recruitment, and NCAA compliance. As a former member of AACRAO, DeNeen served as Chair of Nominations and Elections, Black Caucus, Professional Access & Equity, and Program Coordinator for Access & Equity. DeNeen has more than 25 years of experience in higher education
AUA Autumn Conference 2019 | Sustainability