About us
We're AHEP, the Association of Higher Education Professionals
If you work, or aspire to work, in higher education administration or management, we are your professional association. Our AHEP membership promise is simple, yet powerful. We're committed to connecting and developing every professional within our network. We'll support you on your professional journey by providing opportunities to enhance and progress your career in HE.
Who we are and what we do
AHEP is the professional Association of Higher Education Professionals. As well as being a representative voice for HE professionals within our sector, we're here to support and guide you, our members, as you define and develop your career ambitions.
Think of us as an extension to your professional network. By connecting with like-minded individuals you can look beyond your current role and institution and become part of the wider sector. Through these connections you can share learning, encourage best practice and, importantly, help give our sector, your profession and you as an individual added credibility.
Our approach is simple, yet powerful. We're committed to uniting and developing every professional within our network. That's what makes us unique. In fact, we can sum up AHEP in one simple sentence:
Connecting and developing higher education professionals.
Our history
The world was a different place in 1961. JFK was sworn in as US President, Barack Obama was born, the Berlin Wall was constructed and the first Meeting of University Academic Administrators (MUASS) took place on a Saturday at the University of Manchester.

In 1965, when the mini-skirt made its first outing, membership of MUASS stood at 120. By the time Dr Christian Barnard performed the first heart transplant, in 1967, MUASS membership had risen to 473, representing 73 institutions.
In the same year that the United Kingdom joined the European Economic Community, 1973, MUASS made way for CUA, the Conference of University Administrators. Fast forward twenty years and while the Maastricht Treaty was opening doors to one union, we were busy with our own. In 1993 CUA and APA (Association of Polytechnic Administrators) merged to become the Association of University Administrators, the AUA.
The Association grew from strength to strength, gaining thousands of members over the next thirty years when in 2023 the Association of Higher Education Professionals (AHEP) was born. We've experienced some challenging times and seen incredible change. Higher education has moved on and developments in our sector continue to take us to new and uncharted places.
Our strategic vision
AHEP  has  a  heritage  of  60+  years contribution  to  UK  higher  education -connecting  and developing HE professionals.
During  2020, AHEP  completed  a  wide-ranging  strategic  review  supported  by  a  cross-sector project Future HE Professionals. Informed by these insights we are presenting a positive and confident strategic vision in our  diamond  jubilee  year – with  core  commitments  equipping  our  members  to  thrive  in the changing future of higher education.
Empowering your career journey
At the heart of our membership offer is AHEP's Professional Framework for HE Professional Services – a dynamic tool which works at an organisational and individual level, for professionals at all career stages, and across all professional roles. 
Improving your professional practice
AHEP is a diverse community of HE professionals in all parts of the UK.  We want to increase members' access to vibrant local and national networks – driving development and improvement in professional practice.  Our online publications and resources keep you ahead of the agenda and in touch with the latest insights.  Our mentoring programme will connect you with the largest network of HE professionals in the UK, with opportunities to enhance professional learning, personal effectiveness and success.
Supporting your professional development
We want to extend the reach of our development opportunities -supporting members to build skills, qualifications and capabilities fit for the future.  Our development programme will blend face-to-face and online options –a high quality, flexible and engaging offer, anticipating future HE trends and building professional agility and resilience.   
We want to connect and develop HE professionals everywhere. Through our sector relationships and partnerships, we will broaden   AHEP's networks and extend our collaborations – supporting the HE professional services community across the UK.
Our values
AHEP champions the following values that are the bedrock of our, and our member's, activities:
Credible – We take pride in being professional in everything we do. By modelling the professional behaviours defined in the AHEP Professional Framework, we drive credibility for ourselves, our members and the higher education sector as a whole.
Collaborative – We connect individuals on three levels: to their own career, to the wider AHEP network and, via this, to professional services staff working in higher education.
Inclusive – Our members become part of an accessible and diverse community that offers something of value to all professional services staff within the higher education sector. There is an active role available for everyone no matter what stage they are in their career or what career they've come from. The true value of the AHEP network lies not in the number of members but in their diversity and the contribution that each member makes.
Personable – When connecting with our members, partners and the wider sector, we ensure to maintain a welcoming, friendly nature through all interactions, fostering positive relationships throughout the AHEP community.
Our values underpin the behaviours of the AHEP Professional Framework.
Our people
Management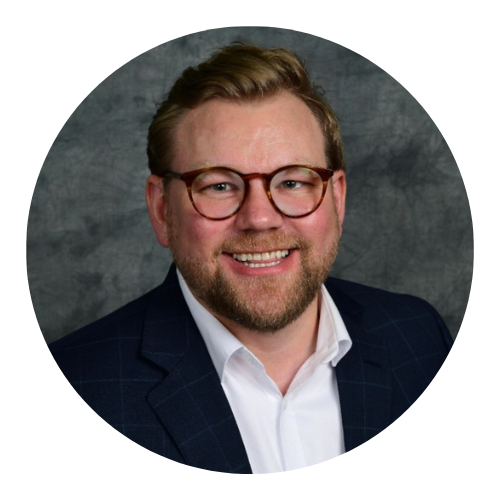 Colin Ferguson MAHEP
Executive Director
Colin has overall responsibility for the AHEP, leading the team here at AHEP HQ and working closely with the Board to develop the future strategy for our members.
Finance Team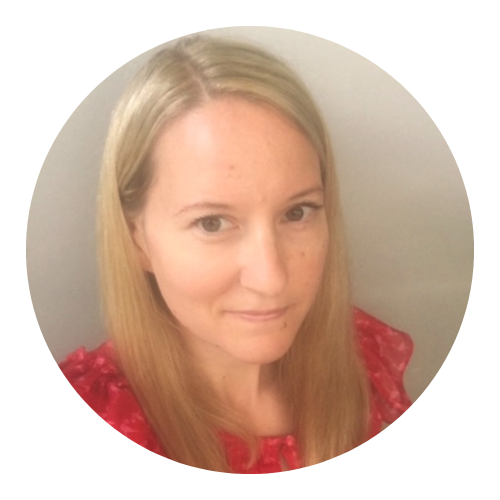 Anna Green MAHEP
Head of Finance
Anna looks after all things financial for the AHEP and the other sector associations that we provide support for and is a member of the senior management team. You can find Anna on email.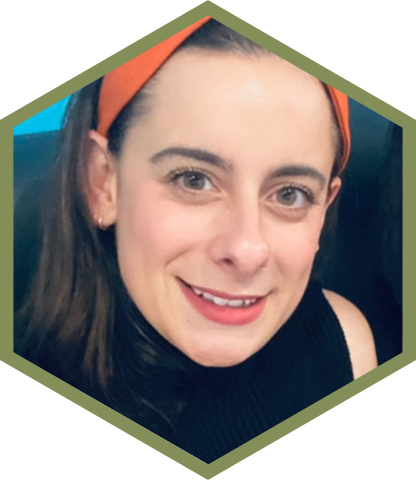 Laila Berraies MAHEP
Finance Officer
Laila supports Anna in all areas of finance for the AHEP and other sector associations.
Professional Development Team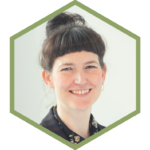 Jane Reid MAHEP
Teaching and Learning Manager (PgCert)
Jane manages our Postgraduate Certificate in HE Administration, Management and Leadership, including making strategic decisions on how the PgCert is developed for the future.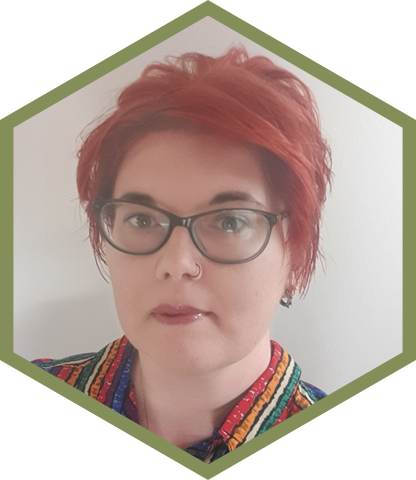 Dr Ella Popper SFHEA, MAHEP
Head of Professional Development
Ella manages our continuing professional development portfolio, including our annual development programme. Ella works with internal and external stakeholders and makes strategic decisions about developing our portfolio to reflect the needs of higher education professionals and the sector. 
---
Keith Zimmerman
Honorary President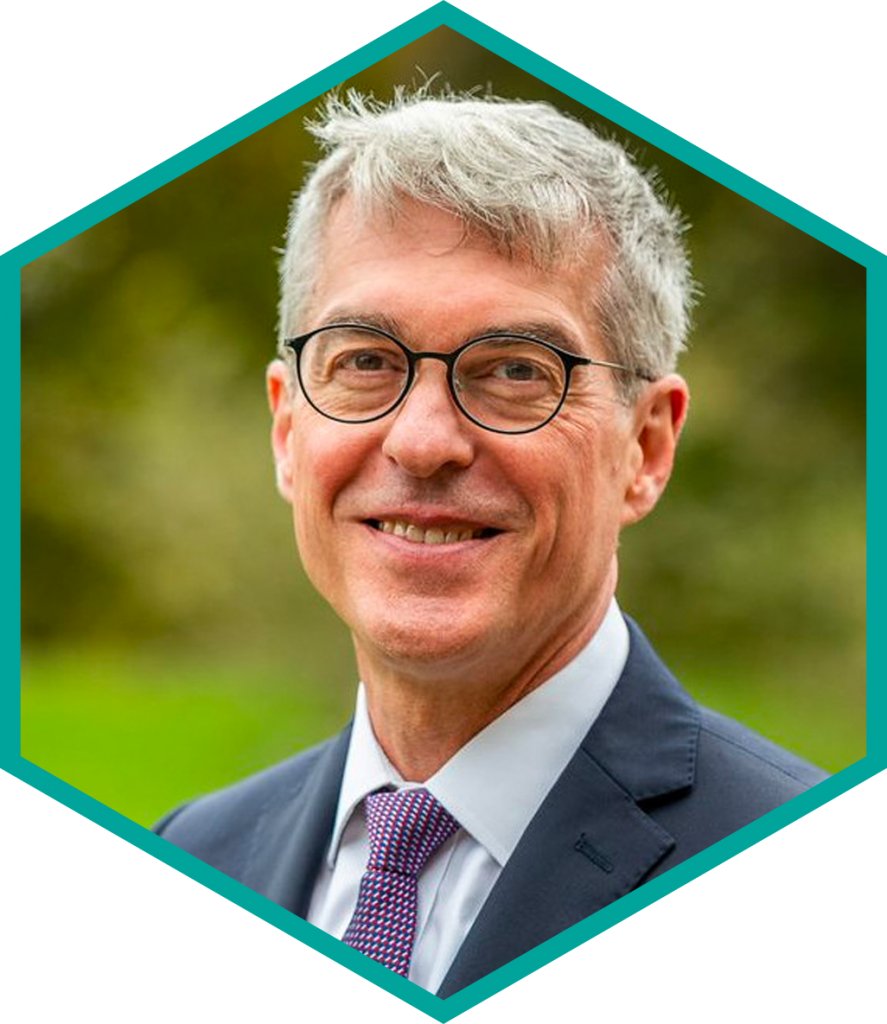 Recently appointed as the new Executive Director for Transformation of Education and Student Outcomes at King's College London, Keith Zimmerman is a board-level executive with 28 years' experience in higher education. 
Keith was previously Chief Operating Officer at the University of Bath. During his career he has served as Group Chief Operating Officer for the Open University; Director of Student Administration and Services at the University of Oxford; Academic Registrar at the University of Exeter; and Managing Partner and Head of Research Leadership at academic and scientific recruiters Perrett Laver.
He has extensive stakeholder management skills developed through the advocacy and delivery of organisational change and large-scale transformation programmes in high-profile and politically-charged settings.
Keith has also delivered a diverse range of customer and corporate services and led projects and programmes in large, complex, and highly regulated organisations.
Governance
We're governed by a constitution and a Board of Trustees who are responsible for leading and executing our overall vision and direction adopted by the Association at our Annual General Meetings.  All funds of the AHEP are used to improve and enhance the profession and the individuals working within it.
The AHEP is a charitable incorporated organisation (CIO), registered in England and Wales (1179422).  AHEP Enterprises Ltd is AHEP's subsidiary trading company, and is the accounting body for many of the trading activities undertaken by AHEP.  AUA Enterprises Ltd is registered in England and Wales (07814323).
Board of Trustees
AHEP Chair | Thea Gibbs MAHEP
Director of Operations, University College London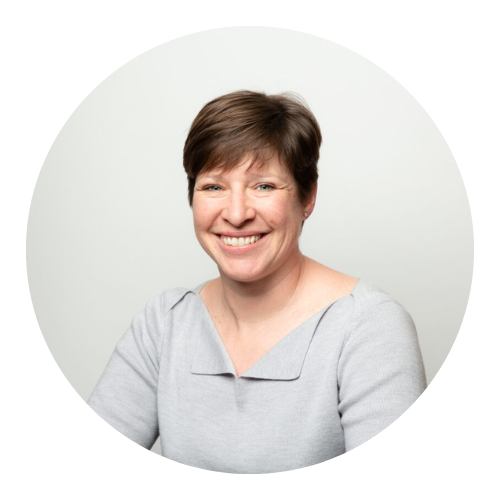 Thea Gibbs is Director of Operations at the Faculty of Laws, UCL, leading Faculty operations as well as supporting institutional initiatives. Prior to her current role, Thea was Director of Operations of a large research centre at Coventry University, and helped build the Centre for Trust, Peace and Social Relations from scratch into a thriving, successful operation. Thea has over 20 years' HE sector experience in strategic and operational management roles in settings including student services, academic departments and strategic programmes. Before developing her career in university administration, Thea worked in the commercial sector. With a professional background in information management, Thea worked as a Law Librarian in a City law firm and as a Business Researcher in a large venture capital firm. She has recently completed a PhD which examined the work relationships of university professional services staff and how these influence the quality of services they provide.
AHEP Vice-Chair | Mike Mercer FAHEP
Director of Students and Registrar , Liverpool Institute for the Performing Arts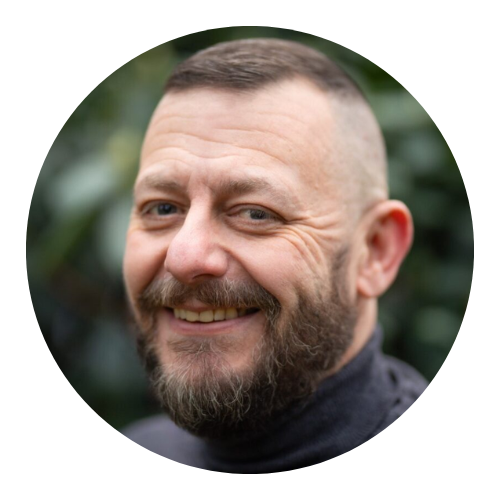 Mike has worked in Higher Education for almost thirty years, following a career in the Royal Navy. He is currently the Director of Students and Registrar at the Liverpool Institute for the Performing Arts, having previously been the Deputy Academic Registrar at UCLAN and the Head of Student Services Delivery at the University of Manchester, where he worked for 18 years. Mike is currently leading LIPA through the degree awarding powers process at his Institute. 
Mike strives to develop and enable the people that work for him to deliver their best and encourages all his team to connect through AHEP.  A passionate campaigner for equality Mike fills his spare time looking after his three elderly rescue dogs! 
Treasurer | Lucy Hayward
Finance Manager Warwick Mathematics Institute, University of Warwick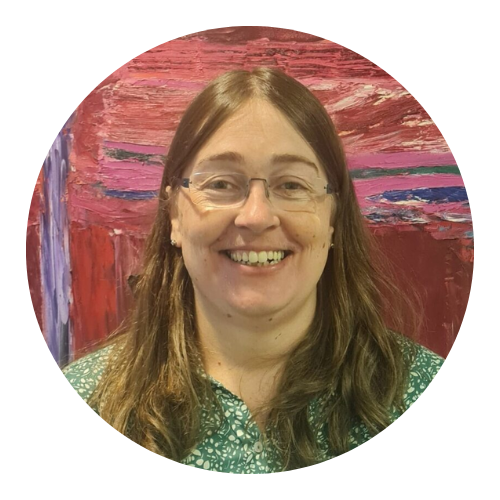 Trustee | Vikki Goddard FAHEP
Independent Consultant, Vikki Goddard Consulting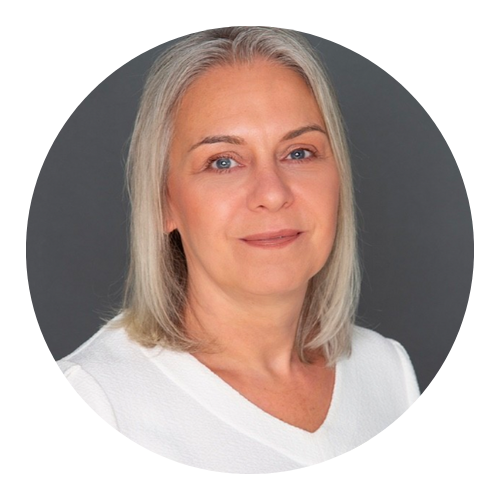 Vikki Goddard became an independent consultant for the sector recently, having worked in Higher Education for almost thirty years, including as a Registrar and Chief Operating Officer, Director of Strategic Planning, and Director of Faculty Operations. Her last role was as Director of Operations for the Faculty of Biology, Medicine and Health at the University of Manchester, having previously held the same role in the Faculty of Humanities. She was responsible for the provision and performance of all Professional Services in the Faculties. Her previous roles include Registrar and COO at the University of Salford, and Director of Planning at the University of Liverpool. She is passionate about enabling people to achieve their potential, and has a particular commitment to Equality, Diversity and Inclusion.
Trustee | Jonathan Dempsey
Assistant Registrar, New College of Humanities, University of Bath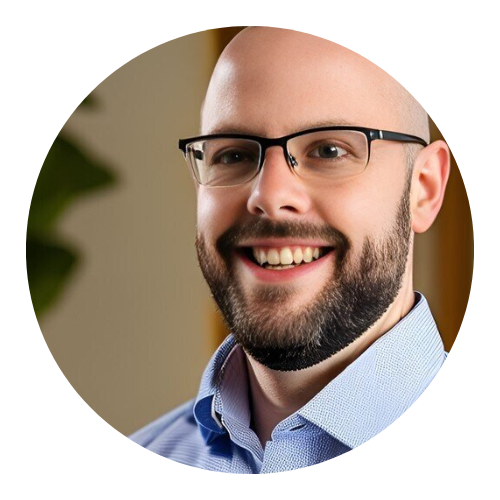 Jonathan has worked in HE for nearly 20 years across a variety of areas, from student support to registry, volunteering to accommodation managing. Using these generalist skills he has ventured into consultancy work most recently working with Buckinghamshire New University reviewing their student policies such as safeguarding and Prevent. Jonathan is passionate about the staff and student experience focussing on social justice and equity, This work is carried on not only in his professional life but also academic as he pursues a professional doctorate at the University of Bath in Higher Education Management where his focus is on the impact of extenuating circumstances on student outcomes. 
Trustee Chair of Board of Studies Link Trustee: Networks and Membership | Hayley Burns
Deputy Dean, University of South Wales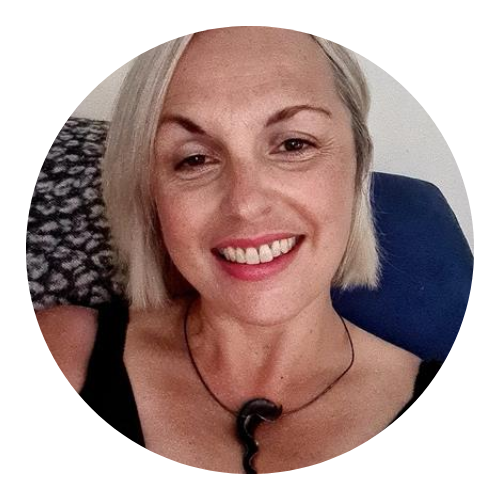 Trustee | Loretta Gibson FAHEP
Director of Administration, University of Bath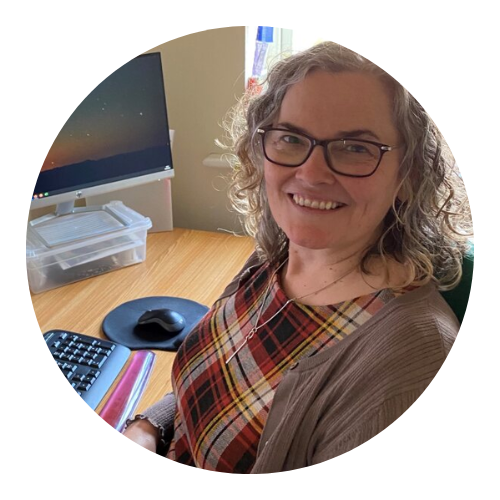 Loretta is a highly skilled and experienced university manager with twenty years of experience within the UK and Australian higher education institutions, including – University of Melbourne, the University of Glasgow, the University of Birmingham and the University of Bath. 
Loretta's unique management career is underpinned by a background in science that includes fifteen years of medical research laboratory experience.  She has outstanding networking skills and actively maintain a thriving international network of connections in higher education, health and research. She holds a Graduate Certificate in University Management (University of Melbourne), a degree in Applied Science (RMIT), and is a Fellow of the AHEP.  In addition to her Board role, she is a mentor within the AHEP PGCert programme, and has represented the AHEP internationally at AACRAO 2022.
Trustee | Ruth Coomber
Division Manager, Division of Population Medicine, School of Medicine Cardiff University
Ruth has worked in Higher Education for 20 years and is currently the Centre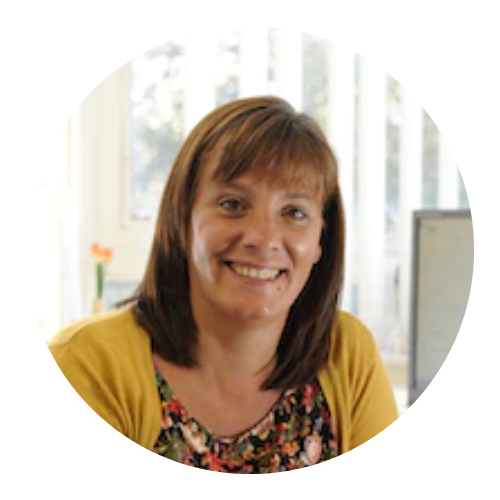 Manager in the Medical School at Cardiff University.  Ruth has been a member of the AHEP since 2013 where she started the Postgraduate Certificate for Higher Education, Leadership and Management.  Ruth graduated from the PGCert in 2015 and since that time has actively championed the development of the AHEP behaviours and values at institutional level.  Since that time, Ruth has completed the PGDip and MSc in Higher Education Leadership and Management researching on the perceived barriers to staff development that hinder the engagement of professional staff in continuing professional development programmes.  Ruth continues her involvement in the PGCert and has been appointed as Delivery Partner.
Trustee | Valarie Williams-Foy
Head of Student Insight and Enhancement, University of Winchester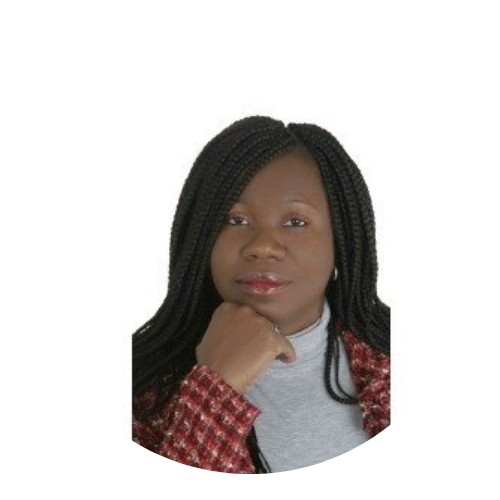 Trustee | Sol Miah MAHEP
Senior Clerk (HR & Events Administration), University of Cambridge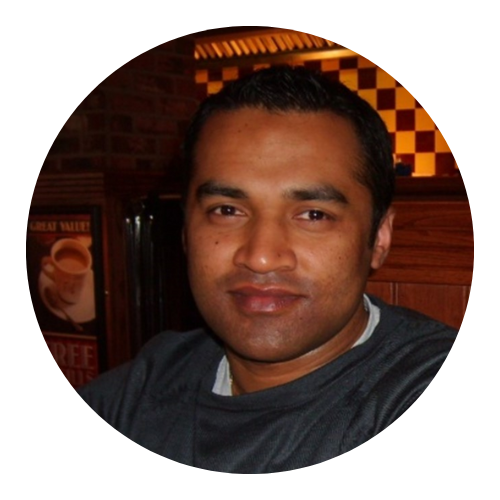 Sol Miah is currently managing multiple ERC Grants and has been responsible for HR and Events administration at the University of Cambridge. He had served on their Wellbeing and Equality & Inclusivity Committees. Sol has contributed to organising wellbeing events, established Wellbeing Advocates to support staff, achieved the Athena Swan Gold Award, adopted the Race Equality Charter, promoted the LGBTQ and BAME Societies and Networks. Sol has more than ten years of experience as a Further Education College Governor, where he gained his first taste of HE Leadership and Governance. During his time as a College Governor, he learned about strategic development, governance, finance, HR, auditing, risk management, pension schemes, quality and curriculum standards for students, implemented safeguarding and EDI policies and capital projects. Sol was a member of the Association of Colleges working groups that created the Diversity in Leadership and Governance Frameworks. 
 Sol successfully completed the High Impact Leadership course at the University of Cambridge Institute for Sustainability Leadership. He has gained degrees in BA Financial Services and an MSc Occupational Psychology. He is a Fellow of the Chartered Management Institute. Due to Sol's extensive experience in education and HR, he will strive to achieve the best learning experience for staff and students. 
Trustee | Oliver Cooper FAHEP
Head of Administration, University of Warwick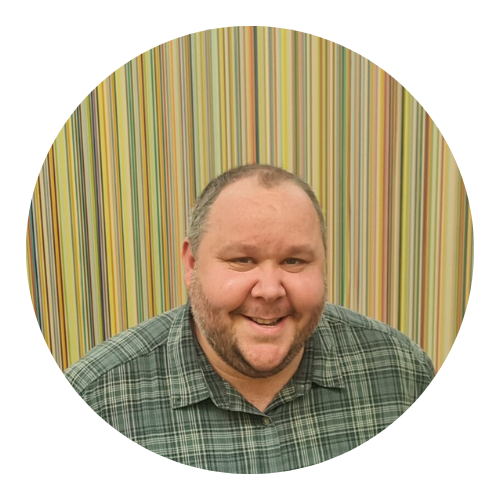 Oliver is Head of Administration for the Mathematics Institute at the University of Warwick, responsible for research administration, teaching & learning and operations as well as strategic and financial planning. Prior to this Oliver was the Head of Strategic Projects & Administration for the Campus & Commercial Group (CCSG) at Warwick, with oversight of strategy, change management, business administration, compliance and governance across the group. Following on from the AHEP's PG Cert, Oliver has completed his MSc. in Higher Education Administration, Management & Leadership from Nottingham Business School. Oliver has worked in HE for over 10 years and been a member of AHEP since 2013.
Trustee | Nikki Pierce
Registrar and Secretary, De Montfort University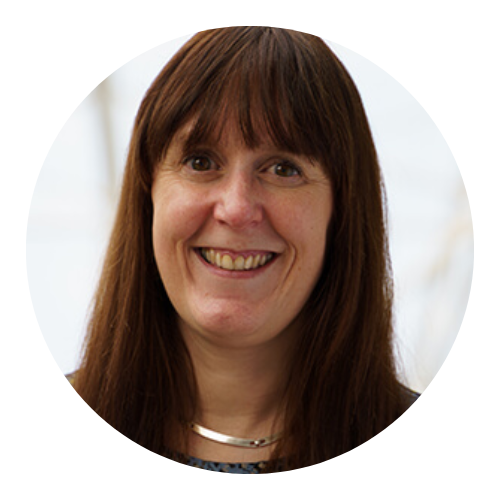 Trustee | Jim Irving
Chief Student Officer and University Secretary Solent University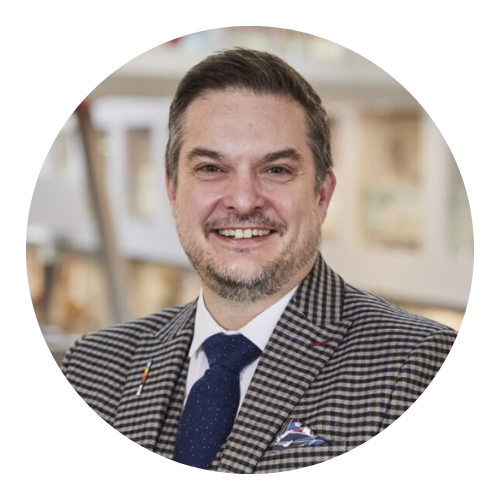 Trustee | Josh Gulrajani
Aston University, Birmingham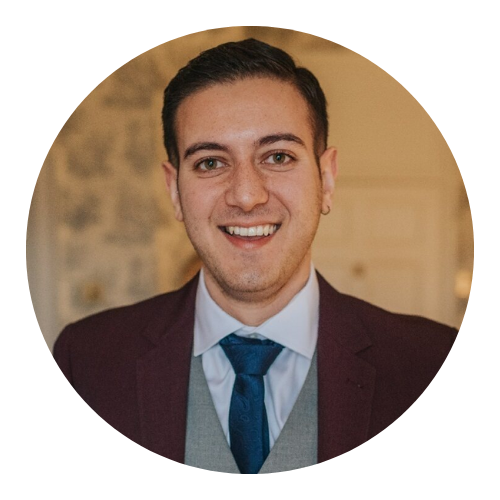 Josh Gulrajani is Director of Planning, Performance, and Student Statutory Returns at Aston University. Responsible for the strategic and operational planning and the coordination of approximately £200m of resources annually, Josh leads the various strands of the integrated planning process, and is currently driving the embedding of performance monitoring to the University's business processes. He is also accountable for the University's obligations to the Designated Data Body, Jisc, and oversees all student statutory and external reporting for Aston University. 
Previously Head of Data and Planning at Bath Spa, he has considerable experience across strategic planning, data and insights, and performance monitoring in higher education. 
Josh was Deputy Chair of the TEF Subject Pilot from 2017-19, was involved in the QAA Strategic Advisory Committee, sat on the Augar Review User Reference Group, and has been a Quality and Standards and Degree Awarding Powers Reviewer since 2019. He speaks extensively on the use of data in higher education for the enhancement of teaching, learning, and the student experience. 
He holds a law degree from the University of Essex, and completed the AUA PgCert in HE Administration, Management and Leadership in 2019. He is the HE Governor for Warwickshire College Group, one of the largest FE providers in the country, Vice Chair of South Bank Students' Union, and a Trustee of the Association of HE Professionals (formerly Association of University Administrators). 
Trustee | Hannah Rundle
Director of Faculty Operations (Humanities), University of Manchester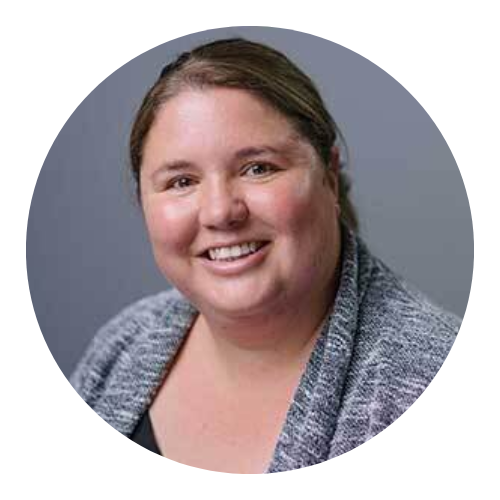 Trustee (Co-opted) | Rachel Hill-Kelly
Assistant Company Secretary, Quality Assurance, Agency for Higher Education
Company Secretary, QAA Enterprises Ltd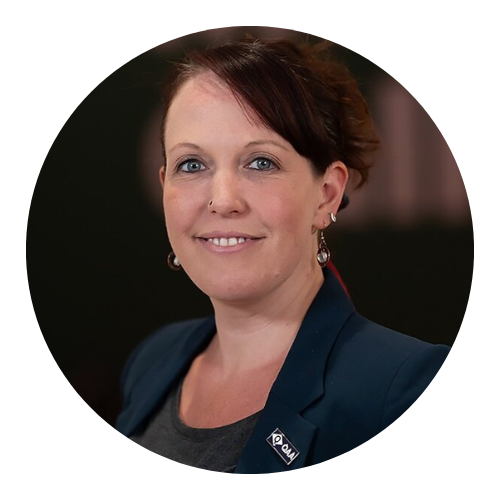 Trustee | Emily Maddock Khan
Head of College Services, University of Nottingham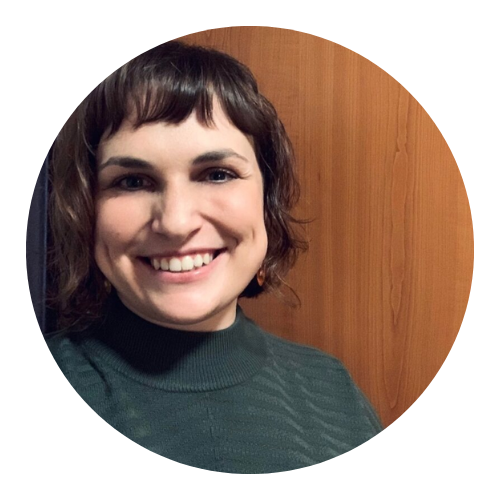 Contact us
We're open Monday to Friday, 10am to 4pm.
Call us: 44+ (0)161 5280497 (Our phone lines are currently undergoing some maintenance, meaning your call may not be answered right away, if your enquiry is urgent please email us at: hello@aua.ac.uk).
You can find us on: Email | Twitter | Facebook | LinkedIn
Address: Association of Higher Education Professionals, George Begg Building, The University of Manchester, Sackville Street, Manchester, M1 3BB
If you'd like to send us mail, please use M13 9PL as the postcode.
We welcome all feedback as we use this to help us continually improve the service we provide you.  We want to hear from you when we have done something well and more importantly when we have missed the mark or caused any inconvenience.  If you have a complaint or commendation to share with us please contact us.