Write for the AUA | AUA Opportunities
Interested in writing for the AUA, but not sure where to start? Now there's even more ways to get involved and see your words published, both online and in print. Writing for the AUA is a membership benefit, here's how to use it.
---
AUA Blog
AUA blogs are opinion pieces, sharing of best practice and documentation of experiences. If you have a subject you would like to write a blog about, we want to read it. All we ask is that it is around 500 words, relevant to the membership and that it fits into one of these three core outlooks:
Policy, me and my role: what is your opinion or experience of the impact of policy on your role or on HE administration and management more widely? What can others learn from you?

Professional development: knowledge, ideas and tools for furthering a career in higher education and enriching your experience of being a HE professional.

My AUA: covering everything that the AUA has to offer, brought to you from members who have experienced it first-hand.
Get in touch to discuss further or send your blog directly to Laura Harper.
---
AUA Career Stories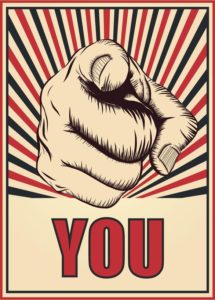 It's all about you. How did you get where you are today? What brought you to HE? What can we learn from your journey?
AUA Career Stories are always a popular read. From the senior to the new starter, reading about someone's unique career journey can offer invaluable insight into the the world of HE professionals. The AUA only exists because of our greatest resource, our members; and these personal stories are a window into the human side of the AUA. 
If you're interested in telling your career story, simply contact us and we'll supply you with a list of questions to answer.
---
Good Practice Guides
Since 1986 we've been collecting and publishing your detailed expertise in our highly regarded series of Good Practice Guides.
If you've ever delivered a session for the AUA or if you have a specialised subject you would like to write a guide about, then we invite you to consider writing a Good Practice Guide. The guides are normally around 5,000 words and there is also an author's fee of £250 to thank you for your hard work.
We will normally ask for a breakdown/synopsis of your idea to start with. Have a look at our existing guides, or get in touch to discuss an idea. 
---
Perspectives: Policy and Practice in Higher Education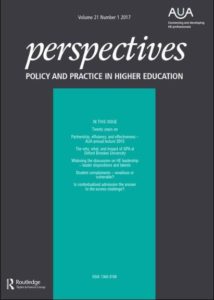 Perspectives is published four times a year, and is available to AUA members in both hard copy and online. 
The journal provides material which analyses and informs higher education management. It shares practical guidelines, further managers' knowledge and understanding of developments within the environment, and provides a platform for the exchange and internationalization of ideas in relation to the management of higher education systems and institutions.
Perspectives is overseen by an Editorial Advisory Board, and all manuscripts are submitted through the ScholarOne manuscript website. If you would like to discuss an idea before submitting, please forward all queries to perspectives@aua.ac.uk.
---
The AUA Invisible Grail Prize 
'Thought Pieces' for the HE Sector | Why do we do what we do?
The AUA , in partnership with a new sponsor, Invisible Grail, invite 'Thought Pieces' on the theme of  Why do we do what we do?    There will be a cash prize for the winning piece. All shortlisted pieces will be published in Perspectives.
The Challenge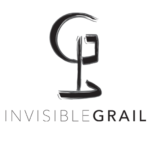 We are looking for writing that is intended to be thought-provoking and possibly speculative. We would expect to see background material, personal opinion, and analysis. We invite short pieces on 'Why we do what we do?' that have practical problem-solving relevance. The maximum length is 2,500 words including any references or footnotes. Submissions may be shorter than this where appropriate.
To make an entry contact the AUA office by email to ask for further details about how to enter the competition. The closing date is 31 August 2020. Results will be announced after this date. 
More information is available at the Invisible Grail website.