Meet Bland Tomkinson | New Joint Principal Editor | AUA Career Stories
This is a rather special career story, as we would like to introduce our new Joint Principal Editor for Perspectives, C. Bland Tomkinson. Bland has been a member of the AUA (in one form or another) for over 40 years. He has written for Perspectives and the AUA many times, and is a Mentor for the PgCert. Here he gives us some background about his life and career.
---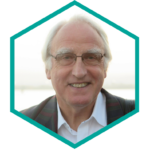 C Bland Tomkinson BSc BA MEd PFHEA FAUA
Visiting Lecturer | University of Manchester
Special Consultant | South East University, Nanjing
Associate Editor | HERD
Co-Editor | IETI
How long have you worked in HE and what was your first position?
I started as Assistant Registrar for Special Projects at UMIST almost exactly forty years ago.  This involved some academic planning but also odd jobs that didn't fit elsewhere, for example organising a public Open Weekend, fundraising and introducing word processors into the typing pool.
What do you value most about working in HE?
I like (most of) the people that you get to work with but, perhaps more than that, I enjoy working with students and seeing them develop.
If you could do another HE job for a day, what would it be?
Vice-Chancellor, of course.  Though just for a day would probably be rather limiting.
What do you think is the most overused phrase in HE?
'Efficiency savings'.  These are usually economies, which are anything but more efficient, and certainly not more effective.
What does professionalism mean to you?
'Professionalism' is a double-edged sword.  To me it means behaving as a professional, in an ethical and professional manner.  But it does also have the connotation of insularity and restrictive practices, particularly in areas where there are direct equivalents in commerce or industry.
What can't you start your day without?
The alarm clock (and possibly a coffee or two).
What's the biggest change you've seen in HE during your career and what hasn't changed?
Possibly the biggest change has been the 'massification' of higher education, both with Polytechnics and Colleges of Higher Education becoming universities but also with the sheer numbers of students.  However, we still seem to rely heavily on large numbers of overseas students in order to balance the books.
What work accomplishment are you the most proud of?
That's a difficult one!  One of the things that I found, particularly when in staff and educational development, was that in order to get things done you often have to plant ideas in other people's minds and let them take the credit.  It can often take three or four years between offering up ideas and then finding that someone else is implementing them.  It has been suggested that the AUA Postgraduate Certificate was a result of ideas that I presented in Perspectives articles, but I wouldn't wish to claim all of the credit.
What is your personal philosophy?
I have never thought that I had one:  I guess that I do not give up easily – there is always an answer somewhere, but it might require a different approach.  I also think it important to retain a sense of humour.
What is the one thing you cannot resist?
I am not sure that there is anything that I absolutely could not resist, but chocolate ginger biscuits must come near.
What's the most unusual job you've ever had?
At the age of 18 I went straight into work in the Civil Service and at one stage I found myself in Malta addressing (as a result of a series of misunderstandings and with no preparation time) an army regiment drawn up on the sand in front of me.  I'm not sure if that was a good basis for a career in higher education.
What would you most like to tell yourself at age 13?
Not to close off too many avenues.  At that age I had set my mind against Oxford and Cambridge but I sometimes wonder what life might be like if I had not.
How has Perspectives helped you in your career?
Writing for Perspectives was a surprisingly valuable experience both in terms of skills development and also in presenting ideas to a wider audience.  I think that it was also useful evidence to submit for promotion boards. Reading through Perspectives has been a mixed blessing: some really useful insights, but also a few obscure articles that I still fail to understand!
Why should AUA members read and/or write for Perspectives?
It is essential reading for the PG Certificate participants but it can also provide useful insights to all of us, particularly about areas that are adjacent to our own.  Writing can be a very rewarding experience – seeing yourself in print is very affirming – but publications in Perspectives can also impress at interview.
What can we do to make Perspectives of more use to the membership?
We need to listen to the members interests and concerns first, rather than trying to impose our own ideas.