This year's Annual Conference and Exhibition Theme:
The 2024 AHEP Conference warmly welcomes you to join us in an engaging and inclusive dialogue centred around the ever-evolving landscape of higher education (HE).
As the UK prepares for a general election before January 2025, we explore how HE continually adapts, thrives, and innovates regardless of the prevailing political landscape. But this conference isn't just about politics with a capital 'P'; it's about navigating the multifaceted world of politics with a small 'p.' Our inaugural conference invites professionals at all career stages, especially those who are new to the higher education sector, to be a part of this transformative experience.
---
Tuesday, 26 March 2024
Tuesday Keynote
Professor Rajani Naidoo, Vice-President (Community and Inclusion), UNESCO Chair in Higher Education Management, Co-Director International Centre for Higher Education Management, University of Bath
Tuesday Roundtable
Helena Vine, Policy and Public Affairs Officer, Quality Assurance Agency for Higher Education (QAA)
Xenia Levantis, Chair of Student Strategic Advisory Committee, QAA
Joy Elliott-Bowman, Director of Policy & Development, Independent Higher Education
Iestyn Davies, Pro-Vice Chancellor, University of Wales Trinity Saint David
Tuesday Plenary
To be confirmed
---
The University of Warwick
We cannot wait to welcome you back in person to connect and develop with colleagues from across the sector. Based in the heart of the UK, the AHEP Annual Conference and Exhibition 2024 will be taking place at the University of Warwick. Situated on the outskirts of Coventry, surrounded by Crackley Woods Nature Reserve and only 3 miles from the city centre, The University of Warwick will host our Sunday Social, Conference and Gala Dinner, with accommodation also available on-site.
---
The University of Warwick offers a unique opportunity for delegates, providing you with the option to stay on campus, with multiple types of accommodation available to ensure that all budgets and needs are met.
Student style accommodation is available at £70.20 (including VAT) per night. This offer also includes towels, soap, tea and coffee and a variety of breakfast options available in the self-service Rootes restaurant.
There is also to the option to book hotel standard accommodation on campus in Radcliffe Training centre. The cost for Radcliffe accommodation is £108 (including VAT) on Sunday, 24 March & £132 (including VAT) on Monday 25th March for single occupancy.
You can book your accommodation through Warwick by clicking on this link. Please note AHEP is unable to support with accommodation queries, Warwick is responsible for accommodation reservations'. Please use the following email to contact Warwick conference.events@warwick.ac.uk.
---
Transport Links and Parking
The University of Warwick is accessible through a variety of modes of transportation. Coventry Railway Station is approximately four miles from the campus, with taxis located at the Station as well as on Central Campus at the University. If you are travelling more locally, Tile Hill and Canley Rail Stations are close and conveniently located to the campus.
There are also regular bus services to the University Campus from Coventry City Centre and Railway Station, with the journey taking approximately 30 minutes. From the bus station, you can also catch the National Express bus 12X directly onto the main campus. You can find detailed information on Coventry's bus services here.
Birmingham International Airport is approximately 20 minutes from campus by car, with a taxi rank available at the airport. Birmingham International Railway Station serves the airport, with weekday departures to Coventry Rail Station averaging every 10 minutes.
There are a variety of parking facilities available during your stay at the University of Warwick, with accessible parking spaces available on campus. Furthermore, the premises offer step-free access across the campus with all venues host to accessible toilets. For specific enquiries into accessible car parking and additional requirements, please email events@ahep.ac.uk.
How to book your parking space

Prior to the event, we would recommend that you register in advance of arrival. Please select 'Conference Parking Warwick University' and enter the AHEP's exclusive discount code 'XRAPR' and 'book now' to receive free parking throughout the event.
---
Whether you would like to focus on work or explore networking opportunities in your spare time, the University of Warwick has a selection of spaces available to accommodate your desires. The AHEP team are currently working hard to prepare some exciting new social activities and opportunities for next year's conference based on your feedback! Stay tuned for further updates!
Leisure and Wellbeing Opportunities

There are a variety of cafés, restaurants, bars, and retail spaces as well as a pharmacy on campus, all within walking distance of both the Conference venue and accommodation. Delegates can also access Warwick Guest WiFi for free across the whole campus and accommodation, with working spaces available throughout the university.

The University of Warwick's Chaplaincy is available to all delegates throughout conference. You can find more information on access to the Chaplaincy here.

Included with accommodation, you will also have free access to Warwick Sport's Premium Leisure facilities on Campus. These facilities include a swimming pool and gym, open from 6:00 to 23:00 Monday to Friday.
---
Conference Packages and Pricing
This year, our early bird offer is available on our Full Attendance package only. This package includes attendance from Sunday, 24 March 2024 to Tuesday, 26 March 2024. The early bird pricing is detailed below.
Full Attendance Early Bird Rate: Member: £374.50+VAT, Non-Member £535+VAT
By booking the Full Attendance package, you will have access to:

Join us across three days and experience everything that this year's conference has to offer.
Our brand-new Sunday conference event on Sunday, 24 March 2024 – details to be revealed!
A choice of four working sessions to choose from, providing you the opportunity to learn and connect with other HE professionals
Keynote and panel sessions featuring industry leading speakers
Plenty of networking opportunities
Attendance to the AHEP Conference Dinner on Monday, 25 March 2024
Please note, accommodation is not included in the conference price. Accommodation is available to book through the University of Warwick using this link.
Why not become a member and get access to the member discount when registering your place at conference! You can register for AHEP membership now! Not a member? Purchase the non-member full package and receive the inclusive 12 month 'member' level AHEP membership with your booking.
Please note, single day packages are not available to purchase with the early bird offer and will be made available for bookings following the end of the early bird offer.
Studying on the PgCert? Current PgCert students will receive an additional 20% off their booking.
We are also pleased to include a 12-month 'member' level AHEP membership for anyone who purchases the non-member full package. This membership will be issued following receipt of payment.
In line with other institutions, AHEP operates a 'no PO, no pay' policy. In order to fulfil orders and deliver the services required, we require an authorised purchase order number. If you wish to pay by invoice, you will need to provide a valid PO number within 14 days of receiving your booking confirmation. If you fail to provide a valid PO number, your booking will be cancelled, and you may be required to rebook at a non-discounted rate. You can send your valid PO number along with your invoice number to events@ahep.ac.uk.
---
Interested in becoming a sponsor or exhibitor at the 2024 AHEP Annual Conference and Exhibition?
Sponsorship and Exhibition
The AHEP Conference and Exhibition is your opportunity to step foot into the world of higher education (HE) and meet career driven individual's that work across a multitude of departments within the sector. Whether you're new to the sector or a long standing sponsor or exhibitor, we've got a plethora of ways for you to support the AHEP conference.
This year we are giving you the chance to get creative and engage with delegates on multiple levels. We're aiming to make this year's conference more engaging than ever, and this why you should you get involved:
– You can create and develop client relationships
– Increase your presence within the sector
– Establish and highlight your brand
– Engage with a variety of HE professionals from across Universities across the UK and the globe
If you have any questions, please contact events@ahep.ac.uk
---
Here is what some of our delegates thought of last year's AHEP Annual Conference and Exhibition:
'The campus is fantastic and facilities were great. I found the sessions to be very useful for my role and I enjoyed talking to colleagues across the sector.'
'It was a fantastic event full of friendly, knowledgeable and approachable colleagues and I'm left inspired and motivated! It was great and I can't wait to attend again next year.'
'It was one of the best experiences of my career to date. Meeting other people who do roles like mine and hearing about the different ways of doing the same tasks was invaluable.'
'I think Warwick was a fantastic venue for this conference. I loved that it was a campus setting meaning there was lots all in one place. It was easy to get to and there was plenty of parking.'
'It was so hard to choose which one of the parallel sessions to go to, and every session I attended was amazing.'
'As someone who has attended many times previously but with colleagues, I loved the buddy scheme as I was able to offer my experience of attending the conference to newbies but also gave me some connections prior to the conference. I don't know if it was a coincidence, but my two buddies roles were very aligned with my career path, which was great.'
---
Buddy Scheme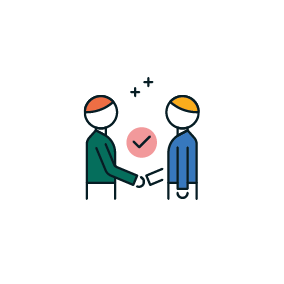 Following a successful launch last year, we are excited to continue the 'conference buddy scheme' designed to support first-time or lone delegates by connecting them with other delegates who are familiar with the conference. The scheme also aims to facilitate communication and collaboration across our delegates, as well as offering the opportunity for continued professional development and networking.
If you have never been to a conference before, the thought of attending a large event with lots of people you don't know can be daunting. AHEP is a friendly community of professionals, but you may still feel anxious about visiting a new location and meeting large groups of new people. Perhaps you're the only person from your university department coming to conference and you want to make the most of your experience by making sure you know someone as soon as you get there. We want to ensure that you have a familiar face to put you at ease from the start.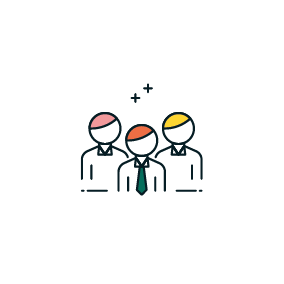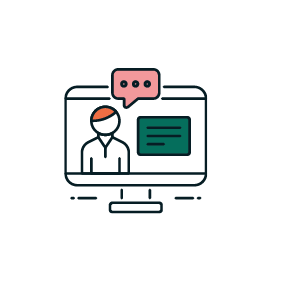 Buddies benefit most when they connect prior to the conference (via phone or video call) and then meet at the conference: during refreshment breaks, dinner, and/or activities. Buddies might discuss what sessions to attend, not-to-be-missed conference activities, ways to become more involved in AHEP, key people to meet, and so on. The earlier and more often the buddies connect, the better. With this in mind, we will invite you to a meet and greet session at our Sunday Social of the conference in Warwick so you can meet in person, build your network, and get set for an enjoyable conference experience!
To make this work, we also need experienced conference attendees! We would love to have you involved!
If you are interested in participation, this will be available to opt-in when you place your booking.
---
We hope to see you at the AHEP Annual Conference and Exhibition 2024!